Zastrašujući omot s ogromnim metalnim reptilom što se nadvija nad četvoricom sićušnih spodoba koje stoje na nadvišenom pokretnom lageru nekakvog SF hangara vjerojatno namjenjenog za svemirske NASA projekte ili nešto vrlo slično ustvari je jedna dobra vizualna personifikacija ovog mladog zagrebačkog benda koji je već sa svojim debi albumom zašao u ozbiljan plan da pokuša pokoriti svijet. Jeste, slika je s tog aspekta i poprilično pretjerana, reklo bi se preuranjena jer je album tek nedavno objavljen s obzirom da iza benda ne stoji neki osobiti životopis.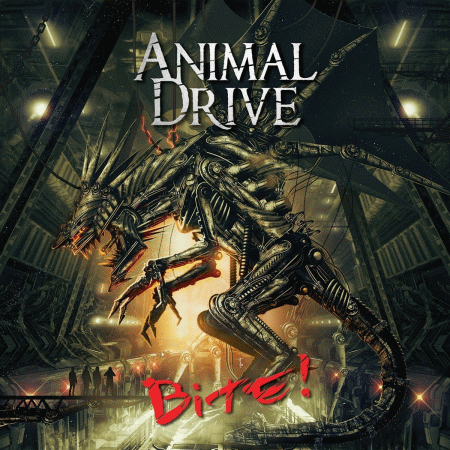 Startali su 2012. s nekoliko izmjena postava svirajući po zagrebačkim klubovima (pogađate, po Hard Place-u), a tek dolaskom gitariste
Ivana Kellera
(ex-Fireball) zaokružuje se jedna potpuno dizajnirana kulisa koju otpočetka kreira lirski i kompozitorski upečatljiv frontmen
Dino Jelusić
(dobro znani s TV ekrana kao rado viđen i čujan gost što posuđuje glasove na sinkroniziranim crtićima, između ostalog i nekadašnji vokalist sjajnog modern-metal benda The Ralph) koji je na zadnjoj američkoj turneji Trans Siberian Orchestra bio izabran za gostujućeg vokalistu od strane samog pokojnog Paul O'Neilla. Na toj turneji se susreo sa Jeff Scott Sotom, jednog od suvlasnika znamenite talijanske etikete Frontiers Music iz Napulja orijentirane uglavnom ka hard rocku, metalu i klasičnom rocku (Primal Fear, Rick Springfield, Mr. Big, Eclipse, Night Ranger, Asia, Michael Bolton, Glenn Hughes, Toto, Yes, Journey...), a kako su mu utisci bili vrlo jaki, ponudio je ugovor bendu koji se, svakako, s aspekta hrvatskih rockera nikako nije mogao odbiti.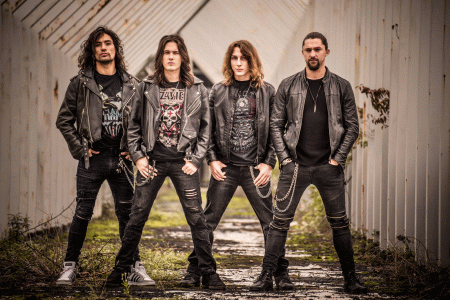 Zato se ova četvorka (ranije su bili peterac) uistinu potrudila isklesati debi album svjetskog formata sa svim potrebitim aditivima u rangu hard rocka s laganim natruhama metala. A kako su prvenstveno gitaristički bend, za album su se opskrbili i teškim zvukom klavijatura dobivši finese vlastitih idola - Whitesnake, Bon Jovija i Dream Theater, te u tom produkcijsko-zvučnom pogledu ne odstupaju mnogo od takovih gabarita ulazeći djelomice i u progressive rock, ali ne baktajući se pretjerano s kompleksnijim aranžmansko sviračkim intervencijama. Sve kompozicije su im pristojnih duljina za radio eter od 4 do 6 minuta s time da je završna "
Deliver me
" najdulja (7 minuta), a shodno tome i kompozitorski najjača, međutim stiče se dojam da još uvijek nisu spremni za simfoničniji iskorak kakav bi se očekivao od progressive hard rockera.
Uz raznolike tempove (ima i nekoliko balada - "
Hands of time
", "
Carry on
", klavirska "
Father
" na pragovima "Soldier of fortune"), uglavnom klasični hard rock ultimativnih obrazaca s himničnim refrenima ("
Goddamn marathon
", "
Tower of lies - I walk alone
", "
Had enough
", "
Time machine
"...), najznakovitije pečati taj sjajan vokalist koji bi mogao stati u bilo koji pravi testosteronski bend bez ikakvih srcedrapajućih fora i fazona. Raspon glasa mu je impozantan, kao iz one stare dobro poznate storije o audiciji Deep Purple kada ih je napustio Ian Gillan, a tada posve nepoznati bucmasti i bubuljičavi mladić David Coverdale im se javio demo kasetom snimivši nekoliko njihovih skladbi. No, kako se Dinovi performansi jako dobro poznaju (ima 4 solo albuma, jedan EP s bendom Dino & The Mad Dogs, te spomenuti album s The Ralph - "Enter Escape" iz 2016.), sumnje u njegovu karizmu i sposobnosti za mikrofonom se otklanjaju čim zaori. Ovo je više nego uvjerljiv početak, štoviše, perfekcionistički za tako mlad, a već toliko uigran i ufuran u cijelu poantu kao da iza sebe imaju barem nekoliko ispeglanih albuma i razvikanih radijskih hitova.
Naslovi: 1.Goddamn marathon, 2.Tower of lies (I walk alone), 3.Had enough, 4.Hands of time, 5.Lights of the damned, 6.Time machine, 7.Father, 8.Fade away, 9.Carry on, 10.Devil took my beer again, 11.Deliver me
ocjena albuma [1-10]: 8

horvi // 31/05/2018