Polagani uvodni Intro prelazi u prekrasnu, naslovnu, Goodbye. Tipičnu pjesmu grupe THE CZARS, koja na najbolji mogući način dočarava da se s "carevima" ništa loše nije dogodilo u proteklih par godina. Štoviše, tu vrijedi ona stara - što stariji to bolji.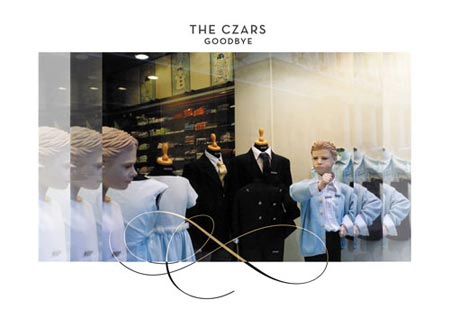 "Catchy" refren u Goodbye...
Goodbye Goodbye
I Love to see you fade and die
I Love to see you kicking
Screaming as you try to reach the sky to fly
... iz usta vokalnog "cara" Johna Granta, zvuči kao da nikad ništa bolje nije otpjevano. No, to je samo do sljedeće pjesme. Prvi singl, Paint the Moon, budi sjećanja na prerano ugasle TARNATION (čija im je pjavačica Paula Fraser, pomagala na prethodnim albumima). Na ovom su se te uloge prihvatile Sara Low, pjevačica grupe DEVICS, te svoj obol dala na pjesmama Hymn, My Love i Trash i Julie Monley, sestra gitariste benda na prekrasnoj Little Pink House, na kojoj se pojavljuje i legendarni jazz trubač Ron Miles.
Opsjednutost ruskom tradicijom i kulturom dolazi do izražaja u My Love, gdje je korišten dio iz animiranog filma My Green Crocodile Vadima Kurchevskog. Pjesme se naprosto nižu jedna z adrugom, a onda u I am the Man pogađa stih...
I'm not just a man
I am the man you can't have
I need something else
And you are the one who can't help
Savršeno!!!
Uspoređivati ovaj album s prethodnima, bilo bi suvišno, jer svaki od njih daje nešto posebno, a za ovaj "goodbye" u naslovu treba se nadati da nije završni, već privremen, do sljedećeg albuma (ili susreta).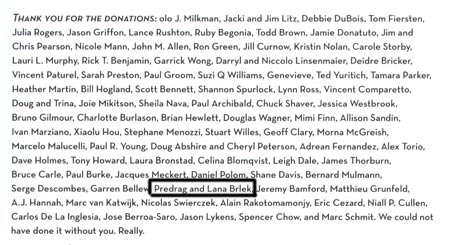 i neka poznata imena našla su se na omotu novog albuma!!!
Stoga završavam u istom tonu kao i s prošlim albumom - Nema zasićenja, nema dosade, samo prekrasne pjesme i balade.
ocjena albuma [1-10]: 10

pedja // 01/11/2004
PS:
THE CZARS su trebali promovirati novi album i u Zagrebu krajem studenog tekuće godine. Zbog nezainteresiranosti promotera, cijeli jedan dio europske turneje odgođen je za početak sljedeće godine. Dotad uživajmo u novom albumu!!!