Znate li da se po kuloarima naklapa o ponovnom okupljanju
The Dillinger Escape Plan
? Priča se s obzirom na kreativna posrtanja frontmena Greg Puciata, no još ništa nije definitivno sigurno mada se ta naklapanja čine sve više stvarnija.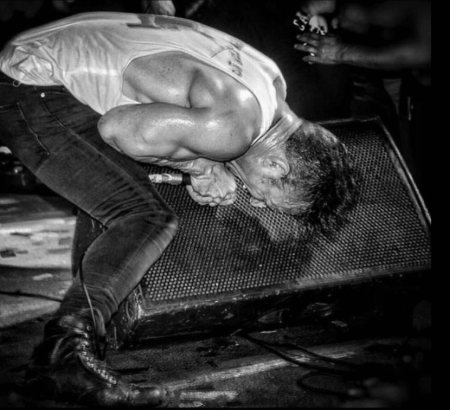 Greg Puciato action
Evo, Greg je nakon razlaza ovih čuvenih konciznih divljaka nanizao pet dugosvirajućih radova - dva nemušta i nepotrebna synth-pop/ darkwave albuma s
Black Queen
, jedan osrednji sa supergrupom
Killer Be Killed
("Reluctant Hero", 2020), te i drugi solistički. A ima i još tri gostovanja od kojih je najznačajnije na "Brighten" (2021), trećem solističkom albumu
Jerry Cantrella
, gitariste i vokaliste Alice In Chains.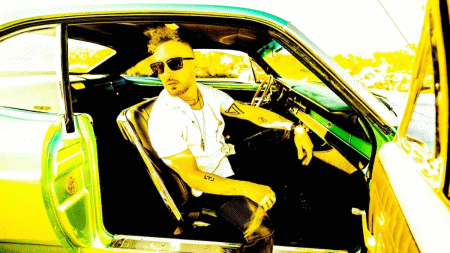 Greg Puciato © 2022
S ovime drugim solističkim djelomice vraća poljuljano povjerenje debija "
Child Soldier: Creator of God
"
www.terapija.net/mjuzik.asp?ID=30139
(2020) i jasno je da se ne može mjeriti s dometima niti najlošijih pjesama matičnog mu benda, ako ih je uopće i bilo jer stilski nadaleko odudara tražeći se u mekanijim izdancima alternativnog rocka koji je ovdje sve više uronjen u grunge na relaciji Alice In Chains i Soundgarden. Takve su uvodne, obećavajuće teme od kratkog žestokog instrumentala "
In this hell you find yourself
", potom riffoidno nafilane "
Reality spiral
" u stoner/sludge tromom intenzitetu 1991-1992 s vokalnim referencama pokojnog Chris Cornella, te naredna "
No more lives to go
", najbrža i najprikladnija, no pokazala se i kao highlight nakon kojeg slijedi onaj njegov sentimentalni darkerski štil po kome neprestano črčka i čačka.
Kroz dva takva singla, prvo "
Lowered
" u duetu s
Rebom Meyers
iz Code Orange pretvara se u Simon Le Bona koji pjeva u U2 sredinom 80-ih, recimo na "The Unforgettable Fire" albumu, a onda i u "
Never wanted that
" koji je, pak darkerski Duran Duran kada su imali kraću alternativnu rock fazu na koncu 20. i početka 21. stoljeća. Sjećate li se? To im nije loše stajalo, a Gregu stoji tek samo kao retro iz kojeg pokušava nešto novo izvući na svoj autorski račun. Posluša li se pažljivije, ovo nije daleko od Duranovske "Out of mind"...
I to je već više od polovice materijala za kojim slijedi uobičajeni darkwave/ new-wave "
We
", potom režavi sludge-gothic grunge "
I, eclipse
", te dva klasična Soundgarden/ Alice In Chains manira kakvih je bilo za popunjavanje prostora. Sve skupa, vratio se u bolju formu, ali nikako se ne može pronaći kao potpuno kreativan i originalan premda je gotovo sve sam odsvirao izuzev ogromne pripomoći
Chris Hornbrooka
na bubnjevima. Tu mu još podosta toga šepa u autorskom rukopisu, a upravo ovih dana ima europski turneju (Poljska, Češka, Njemačka, Nizozemska, UK...), no na popisu nema neku nama bližu destinaciju da se potpuno uvjerimo kako njegovi solo radovi nisu urnebes za skakanje do plafona.
Naslovi: 1.In this hell you find yourself, 2.Reality spiral, 3.No more lives to go, 4.Never wanted that, 5.Lowere (feat. Reba Meyers), 6.We, 7.I, eclipse, 8.Rainbows underground, 9.All waves to nothing
ocjena albuma [1-10]: 7

horvi // 24/06/2022