Album počinje "pravim" zvukom koji može da se čuje na dopleru i on predstavlja ključni početak. Kao da su sakupljeni razni zvuci od kojih se želi snimiti izdanje, nikad se ne zna, iskreno očekivanje je moje da je to elektro album, mada, dosta toga zvuči jako eksperimentalno i dosta privlačno, u onom tehnološkom smislu, te u tom smislu zaista na albumu imamo zvuk koji je za elektro ladicu.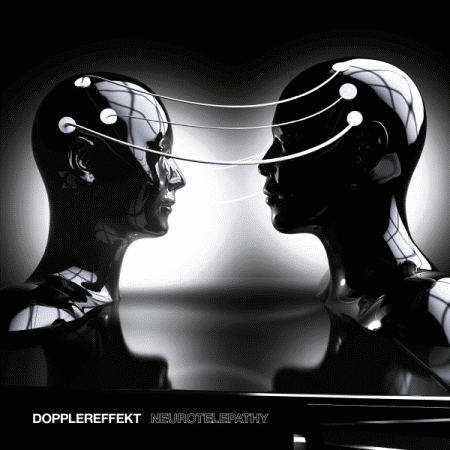 Potpuno nov zvuk koji nam donosi to novo razmišljanje. Miks je dobar i prilično velika oštrina instrumenata podsjeća pomalo na trep, s tim što ne treba biti toliko naivan da se shvati da je to sve jedna muzika koja je dostupna svima u onom tehnološkom smislu o kojoj se mislilo da je, na samom početku kad je sve bilo dosta elektro, a tehnološki muzika za koju nikad ne bismo pomislili da bi smo taj segment osjetili u evoluciji elektro muzike, u ono što danas poznajemo kao tehno, ali evolucija zvuka je uspjela.
Sad slušamo izdanje koje je izdato u ovoj godini, ali povratak je daleko u prošlost kad je u pitanju samo sjećanje, ono seže u neki nastanak televizije koja objašnjava gledaocu sve segmente njene unutrašnjosti, mislim ne znam može li ona danas biti tako otvorena ili je u pitanju neki TV koktel u kojem je sve moguće televizijski vidljivo i predočeno ljubiteljima televizije, koje može biti sasvim drugačije od onoga što nas privlači kad ugledamo svjetla neona. To je nešto što se uvlači u govor mladih, što je u tom trenutku prikazano ono će i biti popularno jer je televizija kao medij iskorišćena, ili je u rukama onih koji diktiraju ponašanje, jer ako je nešto u milionskom auditorijumu popularno mora neko i da vodi računa o ponašanju, a to podrazumijeva upotrebu raznih psovki i uvrijeda na račun gledalaca koji gledaju i slušaju, a nije im dovoljno interesantno.
Nakon određenog zaokruženog mislenog procesa gotovo pojavljuje se isti onaj zvuk s početka. Počinje nov period ili dio, jer je očigledno, veoma inteligentno podijeljen. Drugi dio je nešto inteligentniji elektro, iz kompletnog tog zvuka od Luke Vibert-a, i svega ostalog što ima veze s njim kao predstavnikom tog pravca elektro muzike, bez tog nekog zvuka koji je tehno u tehnu, dab tehnu, stvorenom generalno u tehnu, ako idemo od Jeff Mills-a pa nadalje - dalje zvuk mašina. Potpuno Thom Yorke upotreba podloge za ritmove koji su na ovom albumu mnogo jači recimo, nego kod Yorke-a. Nisam vjerovao da će njegovi albumi, Thom Yorke-ovi, koliko god bili ambiciozni dostići toliki uticaj na ova izdanja, makar jedna pjesma da zvuči slično, ali mislim da čitav album potpada pod uticaj, nisam vjerovao.
Naslovi: 1.Epigenetic Modulation, 2.Neural Impulse Actuator - Mirror Neuron, 3.Visual Cortex, 4.Neuroplasticity, 5.Cerebral Data Download 2100 A.D., 6.Cerebral To Cerebral Interface, 7.Cerebral - AI Entanglement, 8.Optogenetics, 9.Transcranial Magnetic Stimulation, 10.EEG
ocjena albuma [1-10]: 7

edo žuđelović // 23/08/2022