Kad su
Anthony Fiumaru
2017. godine priupitali iz etikete Orange Mountain Music bi li nešto napravio povodom 80. rođendana njihove glavne zvijezde
Philipa Glassa
, odgovor je bio potvrdan. Tada je Fiumara imao kolaboraciju sa svojim nizozemskim udaraljkaškim bendom
Slagwerk Den Haag
, pa se usput prihvatio obrađivanja nekih Glassovih kompozicija inspiriran ritmičkim uzorcima, dugačkim linijama i modalitetima iz rane faze.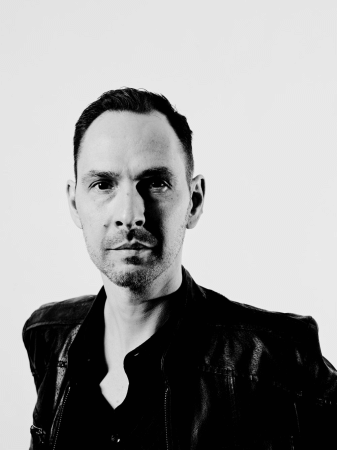 Anthony Fiumara © 2022
Sam Fiumara (rođen u Tilburgu 1968.) kao kompozitor ima stotinjak radova, magistrirao je glazbenu akademiju 1993., a prva djela, kako mu stoji na zvaničnoj web-stranici objavljuje tek od 2001. godine. Samo su nehajno poredana i ne zna se točno da li je riječ o albumima, partiturama, odrađenim aranžmanima i svakojako svačega nabacanog zbrda-zdola, poprilično šlampavo, baš onako kao što to klasični umjetnici umiju spetljati samom sebi zakomplicirati pristupačnost medijima i publici. Da mu priskoči neki pedantni webmaster i napravi reda, nimalo ne bi škodilo razdvojiti objavljene radove od partitura, kompozicija i mnoštva ostalih, eh, ne bih točno znao čega. A i, huh, k tome je novinar, publicist, ima neke radijske emisije, održava predavanja. I sad, tko se tu može snaći šta li ga sve nije naredao u popisu radova jer definitivno nije samo objavljena diskografija…
'...ni meni baš nije jasan Fiumarov popis radova' - Philip Glass
Nadalje, eh, to je glavna boljka, ovdje je nešto više od 50-ak minuta materijala podijeljenog u 7 kompozicija, no samo dvije su potpuno Glassovo djelo - najdulja "
Music in similar motion
" i poznata "
Mad rush
", tako da je upitno ovaj album potpisivati njegovim ostvarenjem. U principu, mnogi su tokom pola stoljeća nakalemili njegove obrade čisto zbog marketinga i promocije jer ime prolazi i prodaje se. Kako god, sve je ove teme Fiumaru adaptirao za spomenute udaraljkaše što barataju zveketnim činelama u prvom broju "
Chorale
", nastavljaju rezonantnim gudanjem također po činelama u "
Petals
" dodajući mic po mic melotron, onda marimbu i ksilofon gradacijski mijenjajući oktave, a to im bome dobro ide po čemu se uočava da su itekako izbrusili minimalističke dezene, osobito u spomenutoj "Music in similar motion". Jedan manji paradoks je uporaba mini-mooga što dozvoljava tema "Remix" jer što bi bila insinuacija na ovog velikana da barem malčice nema njegovog najpoznatijeg instrumenta.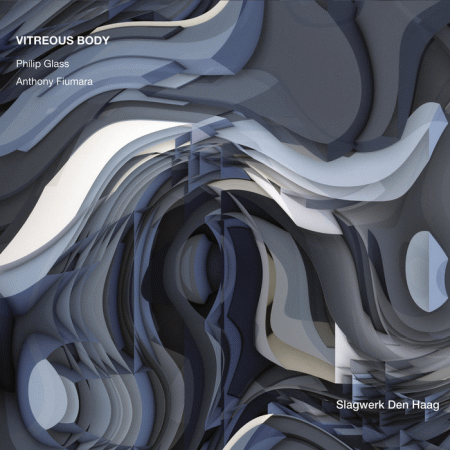 Nekako najljepša je višeslojna "
North star
" odmjeravajući kraće disonante melotrona u zvjezdanim šarama igrajući melodijama s tek malo granulacije i interakcije. I tako do konca uz vrlo mirno, staloženo i ničime opterećeno u naslovnoj "
Vitreous body
", dakako vrlo ugodno, skoro na granicama ambijentalnog (kako kada), no nema one poznate Glassove uzburkanosti, a pogotovo eksplozija. Previše je ovo školski i suhoparno, gotovo idealno hipsterski usmjereno za naraštaje koji tek otkrivaju čari iskonskog minimalizma. Album je na bandcampu dostupan od konca 2022., a službeno izdanje zakazano za proljeće 2023. godine.
Naslovi: 1.Chorale, 2.Petals, 3.Music in similar motion (Glass), 4.Remix, 5.North star, 6.Vitreous body, 7.Mad rush (Glass)
ocjena albuma [1-10]: 5

horvi // 14/01/2023