Prilično distanciran u toj fazi, distanciran do te mjere da imamo utisak da nam govori svaka čast-svaka čast-svaka čast. Dobro složeno izdanje, stil koji sam i ja nekoć koristio, jomox ritam mašine za prvo izdanje, za koje sam smatrao u jednom trenutku da je dobro početi komunikaciju sa Zdenkom Franjićem kako bih izdao nešto snimljeno.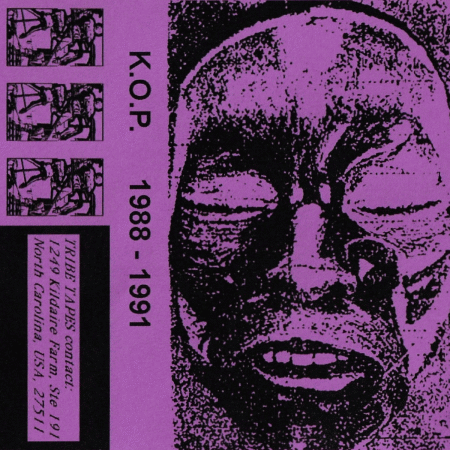 Mislim da je ovo izdanje pravi primjer kako bi to trebalo da zvuči kompilirano nakon uspjelog pokušaja da nekoliko izdatih albuma naknadno revidiramo i oformimo jedno izdanje koje će biti dobro, a u krugovima obožavatelja i slušalaca zavrijediti pažnju. Zvuk na izdanju kao da je nastao gomilanjem pjesama snimljenih korišćenjem pakovanja zvukova isječaka ritam mašina i sintisajzera na način na koji se to danas koristi. Zaista, čini mi se da sam neđe ranije pominjao taj naslov izdanja "
Instrument - Fennesz
", kako je i on sam u tom svijetu noizičnih eksperimenata, sve više i više postaje centralna figura, kad je u pitanju bilo koji izvor inspiracije ili objašnjenja onoga što trenutno slušamo, a ima veze sa njim i onim što on radi. Od "samo igračka" efekata do nekih za to vrijeme pomalo neudobne mail art scene kontinuiranih snimanja, koje nije zaživjelo toliko da stvarno bude ono što je i put muzika-izdanje-slušalac. Album može biti i preporuka za početnike koji žele da probaju skejt da voze, prve periode stojanja na dvije noge i kotrljanja.
Prava rijetkost, dragulj underground muzike koji će se ovom recenzijom pridružiti terapiji.net u arhivi tekstova o izdanjima koja su itekako vrijedna
. Izdanje koje je tek krajem osamdesetih, početkom devedesetih počelo da bude underground, a underground koji se stvarao godinama, čija je tendencija nepromjenljivosti ušla u dubine svih mogućih žanrova, od hip hop-a do dubstep-a počela da dobija onu verziju univerzalnosti religiozne, alienizacija koja nam je data. Svjedoci smo postojanja, te imamo priliku da prisustvujemo postojanju nakon svih promjena, pogotovo muzike koja je isplivala na površinu posljednjih godina.
Naslovi:
1.Video Mania (Excerpt) 03:29
2.Esnose-Seg 04:20
3.Fashion 03:35
4.Nock My Teoce 01:12
5.Raper 04:06
6.Ddrplate Attack 06:06
7.Fuckin Children (Excerpt) 04:30
8.Specialfucktrack 03:08
9.Woman's Song 03:13
10.Ass Dance 04:52
11.Mao Rao 03:18
12.Oral Rape (Excerpt) 03:59
13.Strong Will 02:26
14.She Puts Me On The Rack 04:27
15.1990 Oral Attack 03:06
16.Reek Of Her Mouth 04:26
ocjena albuma [1-10]: 10

edo žuđelović // 24/01/2023
PS: Distro: Scream & Writhe (Canada) and Old Europa Cafe (Italy)