S odličnom kondicijom prikazanom na nekoliko prethodnih radova, osobito na ponajboljem prethodniku "
Ostracized
"
www.terapija.net/mjuzik.asp?ID=31266
Dichotomy Engine je ponovno udružio snage s
Francesco Terrinijem
stacioniranom na Filipinima odvaživši se u kozmičku ezoteriju.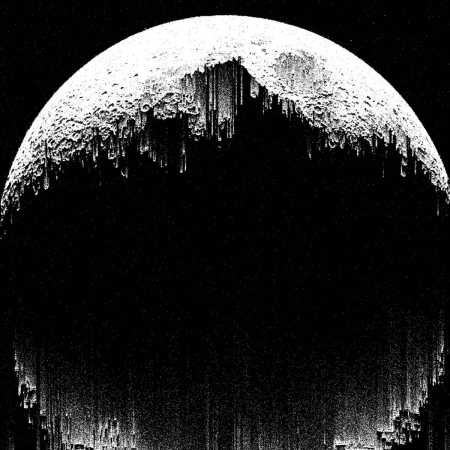 Aldebaran je najsjajnija zvijezda u zviježđu Bik, po izračunima je 44 puta veća od našeg Sunca, ali je zato hladnija i daleko svjetlija (440 puta). Treba 520 dana za rotaciju, pripada pulsarima, nalazi se oko 150 svjetlosnih godina od Zemlje s koje je vidljiv na našoj sjevernoj hemisferi i s ekvatora, a u tom pravcu je 1972. odaslana svemirska letjelica Pioneer 10 kojoj će trebati otprilike 2 milijuna godina da dođe do njega.
I stoga su njih dvojica raspodijelili zadatke na 4 instrumentalne teme, po jednu svaki solo, te dvije kolaboracijske u kojima daju svoje SF vizije o neistraženim dubinama svemira prepuštajući mašti na volju. DE otvara psihodeličnim "
Pulsating signals and codes
" s neočekivanim ritmičkim tempom na drone/doom rubovima provlačeći gitarski opore disonante s elektronskim disanjem i režanjem. Pulsiranje je katarzično i kovitlavo prikazujući ogromnu silu hladnog i svijetlog zvjezdanog diva uronivši u abnormalno kaotičan industrial harsh noise zajedničkih tema "
Rapture the final erthquake
" i "
Dystopian wasteland
", gotovo pogubnim za slušni sistem odvalivši čitav kolaž sekvenci u kojima se vrlo dobro raspoznaju autorski zvukopisi, dok je najduža "
Ultima weapon
" Terrinijev opaki harsh visokih frekvencija kao da su oni nekakvi 'mali zeleni' putem zračenja i nevidljivih sila do vlastite emulzije zaratili s domorocima, ha, pa valjda majčice Zemljice. A to je kroz prikazanu fikciju daleko brutalniji i ekstremniji teror od granatiranja i bombardiranja.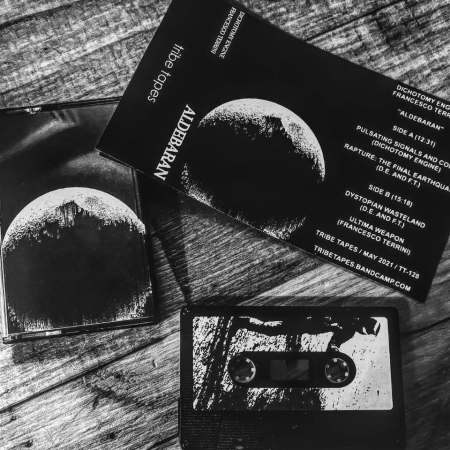 Album iznosi 27 minuta, dostupan je kao digitalno i kasetno izdanje za Tribe Tapes iz Sjeverne Karoline. Preporučljiv za poklonike žanra, onog eksperimentalno grubljeg, kaotičnijeg i agresivnijeg s potpunim scenarijem za jedan kvalitetan space soundtrack.
Naslovi: 1.DICHOTOMY ENGINE - Pulsating signals and codes, 2.DICHOTOMY ENGINE & FRANCESCO TERRINI - Rapture the final earthquake, 3.DICHOTOMY ENGINE & FRANCESCO TERRINI - Dystopian wasteland, 4.FRANCESCO TERRINI - Ultima weapon
ocjena albuma [1-10]: 7

horvi // 10/04/2022