S podnaslovom "
The Essential Kekal 1995-2022
", ovo je impozantna kompilacijska kolekcija bogatog diskografskog kataloga benda koji se približava 30. obljetnici rada. Čak skoro puna 3 sata materijala iz čitave karijere predstavlja svu neobičnost izraza kojeg je vrlo teško precizno definirati jer su odvajkada težili abnormalnim egzibicijama.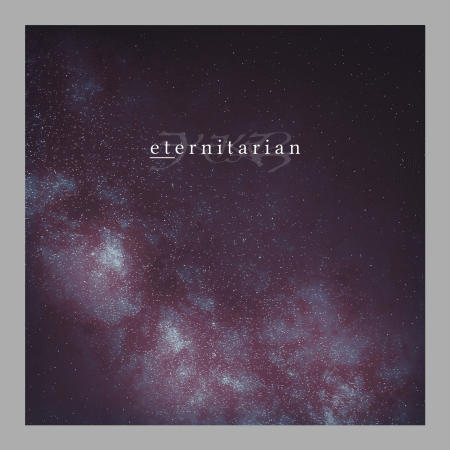 Pa i što je do sada bilo manje znano, odmah su u startu, tamo davne 1995. kada su realizirali prvu demo audio kazetu, a onda 1998. prvi "
Beyond the Glimpse of Dreams
", pa drugi album "
Embrace the Dead
" (1999) prštali kontradiktornim efektima. Ta prva izdanja su imala i audio-kazetne nosače zvuka i bila su tiskana za čak 3 različita izdavača što se tiče ovog drugog albuma. S njih je ovdje uvršteno 5 pjesama, a zanimljivo jest da suprotno očekivanjima, poredak od 31. izabrane pjesme nije kronološki što stvara znatno pomjereniji učinak na percepciju slušatelja, posebice ako nije baš najbolje upućen u njihov rad.
Kada se zavrti ova kolekcija započeta ekstenzivnim albumima s početka 21. stoljeća odmah upada u vizuru vraški spetljana kompozicijska infrastruktura, kao što vjerojatno znate, od 2-3, koji puta 4-5, pa i više slijepljenih dionica što često ostavljaju dojam da nemaju veze jedna s drugom, no upravo takav način stvara kaotičnu dramaturgiju. Bogato nakićeni aranžmani s maltene mali milion svega i svačega od synthova, elektronike, programiranih ritmova, živih bubnjeva, koji puta i duhača, pa obaveznih gitarskih rafala, izvitoperenih basova, samplova, techno beatova, raznoliko tretiranih vokala od brit-pop melankolije do opakih growlova, sve je to, elem, kompresirano u toj gustoj indonežanskoj tropskoj kiši. Sve vrvi neurotičnim ispadima, ambijentima, ma prosto je nemoguće klasificirati ih kao striktni industrial, metal, hardcore-punk, electro-metal, black, death, thrash... jer je svaka pjesma doslovce unikat.
Naravno, odavno su napustili bilo kakve etike diskografskih kuća; u ilustiranoj knjižici se ovdje nalaze pijari svih dosadašnjih izdanja u kraćim crtama, te se sve može saznati kako je tekao njihov nastanak i zašto su d.i.y. objavljujući materijale za free download na bandcamp stranici. Malo jest teško ući u njihov prijatni ekscentrizam bilo kojeg albuma da se uhvatite, pa je stoga ova obimna kompilacija idealan poligon za upoznavanje tog terena.
Naslovi: 1.Vox diaboli, 2.Characteristicon, 3.Isolated I, 4.Born anew, 5.Neutrality, 6.A dream for a moment, 7.Inward journey (drum mix), 8.Speed of God, 9.The ascending collective, 10.Dividend in division, 11.Artifacts of modern insanity, 12.Mean attraction, 13.Crossroads (alternate mix), feat. Megurine Luka, 14.Rare earth elements, 15.Embrace the dead, 16.No master, 17.Revealment feat. Voxlucis, 18.Token discontentment, 19.Manipulator generals, 20.Tabula rasa (alternate mix), 21.Rotting youth, 22.Conditional destiny, 23.Spiritual anarchism, 24.The fearless and the dedicated, 25.Armageddon, 26.Narrow avenue, 27.In continuum, 28.The painful experience, 29.The God particle, 30.Escapism, 31.Open world (sick version)
ocjena albuma [1-10]: 8

horvi // 09/03/2023