Koliko je ponekad tesko kad vas sputava diskografska kuca najbolje govori primjer Trenta Reznora. U periodu dok je bio opterecen ugovorom u periodu od 15 godina objavio je jedva 3 albuma a otkad je slobodan dobili smo vec tri albuma, alternate reality game, remix site i bezbroj stvarcica koje cine da se osjecate sretnim sto ste NIN fan. Nakon instrumentalnog, dvostrukog Ghosts, The Slip je pravi raspaljivacki Nine Inch Nails album na kojem Trent vice, stenje i radi uglavnom sve ono zbog cega ga volimo.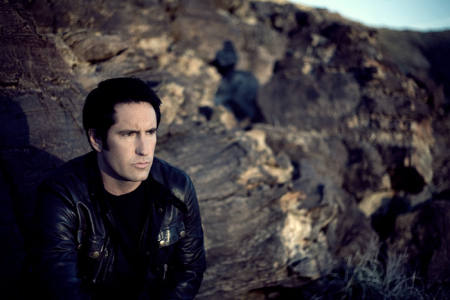 Nine Inch Nails
1000000 je stvorena za otvaranje koncerata (nesto kao Beginning of The End sa Year Zero) a Letting You je bukcina kakvu NIN nisu imali jos od Broken dana. Single Discipline je na tragu Only ili Capitol G a nakon predivne Lights in The Sky i dva Ghostovska instrumentala, album zavrsava sa Demon Seed koja se u neku ruku pretapa u Year Zero potpirujuci tako glasine da je ovo mozda ustvari prologue Year Zero (od kojeg nastavak jos cekamo)
Nine Inch Nails - Discipline (Fan Video)
Da spomenemo i ono najbitnije - s obzirom da je sad vlasnik svega sto radi, Trent je cijeli album objavio s Creative Commons licencom i doslovno potice ljude da ga dijele okolo (On sam ga je uploadao na vecine torrent site-ova) pa ako koga zanima trkom na www.nin.com i besplatno skinite svoju kopiju. Naravno, Trent vam nudi sve moguce formate koje mozete zamisliti - mp3, flac, pa cak i 24hz wave. Album bi u 6 mjesecu trebao izaci i na cd-u tako da ako pozelite mozete ga tada i kupiti. Ja znam da hocu.
Jednom rijecju, genijalno!
ocjena albuma [1-10]: 9

kris // 12/05/2008