Budimo realni, da nema Mogwai-ija tesko da bi sire mase danas uopce znale za post rock. Svaka cast G!YBE, Explosions in The Sky i slicnima, ali po meni upravo ovi ludi skoti su srusili barijere i doveli do toga da je jedno vrijeme post rock skoro bio teski mainstream.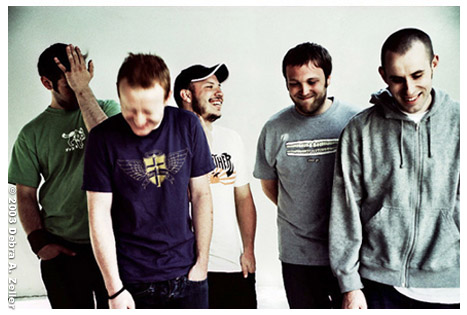 Mogwai
Da bi stvari bile jos bolje Mogwai nisu stali na klasicnom post rock-u i svaki sljedeci album je donosio ponesto novo u ovome, po nekima, zatvorenom zvucnom pravcu. Upravo zbog tog razloga pomalo negativno gledam na novi "Hawk Is Howling". Na novom, vec sestom album, Mogwai kao da su se umorili od inovativnosti pa su ogolili svoj zvuk i odlucili se jednostavno ustekati gitare i pokoju klavijaturu i svirati sto drugo, nego post rock.
Iako se i dalje u svakom trenutku osjeti ono nesto sto cini Mogwai posebnim (pogotovo u predivnoj "I'm Jim Morrison, I'm Dead") ukupan dojam je barem meni, pomalo dosadan. Ipak, neka nama Mogwai-ija i jos lijepih pjesama - pogotovo ako nose imena kao sto su recimo "I Love You, I'm Going To Blow Up Your School" ili pak "I'm Jim Morrison, I'm Dead"
ocjena albuma [1-10]: 5

kris // 05/11/2008