Pratili su ih ana i glass
petog lipnja prošle godine u čvari
. To je inače sreća jer dečki su turali po Evropi, Njemačkoj i Mehiku. Da ne povjeruješ. Hrvatski bendovi koji imaju najviše posjeta myspace-u nisu nikad otišle dalje od granica staljinovog tepiha & željezne zavjese.
True
je očito neotesan financijskim problemima, a nadam se bome da i zarađuju. Upravo nam je potpuna koncentracija na muziku ovdje i potrebna.
Bolji album za headbanging i 'slavonska rakija'-banding teško bute našli. Osim ako ne poslušate prošli njihov uradak, ''Serum'', od prije 4 leti, ili pak ''Plastic world'', star sada već 6 godina. Sve su uratke sami producirali i mislim da taj posao čine dobro. Od tamburice do metala, pa do svoje produkcije, čini se da nema u čemu True nije svestran.
Premda se radi o vrlo jednostavnim tamburastim dionicama (jer uglavnom prati melodičnost akorada), a koje zamjenjuju vrlo složene metalske solaže, u biti znamo da su najpjevaniji bendovi nama poznatog univerzuma, tipa Nirvana i The Beatles bili ''k'o kruh'' jednostavni.
Vrlo zanimljivo je da bend stvarno koristi tamburicu uzduž svih pjesama, preko refrena i versa, nije uopće bitno. U početku sam mislio da se uobičajeno zezaju kad je pisalo 'tamburica death metal' band, ali kako je to izvorno naš bar slavenski instrumenat, onda im na toj sceni apsolutno nema koga koji bi se mogao upoređivati s njima. Novo i originalno, to mi kao ljudi, mlađarija i Slavonci tražimo.
Premda je u studiju lako producirati glasnu tamburicu, vidjet ćemo kako to uživo rade, već šestog drugoga u medici. Nastupi su im živi i puni muškog plesa, dok tamburica nježno strumma i srce dira. Vrlo neobično i praktično.
Sve su pjesme na otočnom jeziku (engleskom), dok je Okus crnila jedina naša majčinska, međutim tako vam je svejedno kada je teško dokučiti o čemu se dere lik. A baš u trenutku kada postanete zasićeni metalom, ubaci se tamburica i ponovno se divite.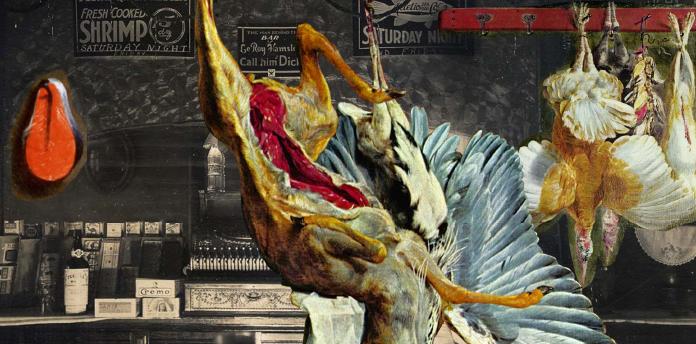 Prvu pjesmu ''Intro'' može poslušati svatko jer je pravi folklor, a druga pjesma ''Once'' čini se najlepršavijom te je vjerojatno zbog toga stavljena na to mjesto. Odlična prezentacija albuma na samom početku.
Nažalost, kasnije ne dobivamo više iznenađenja, već slijedi zvučno monotoni, ali opet žestoki album (za probuditi se kad ideš na posao ili u školu - baš zamišljam puni tramvaj i klinca kako nabija 'True' na najglasnije; dok kod radnog kapitalističkog čovjeka malo je to manje vjerojatno). Uglavnom pjesma je o nalaženju smisla i u isto vrijeme si 'dump'-an od bolje polovice. Autor zaključuje da je bit postojanja u traženju biti postojanja, nešto slično egzistencijalistima i Heideggerovom tubitku, tko je išao u gimnaziju (1927 ''Bitak i vrijeme'': Prava istina je u još uvijek u životu: True - Still life 2010.)
Slijedi ''Massacre'' koja ima odlične lirike, pjeva o hrišćanskoj inkvizijici i lomači pogana, vrlo efektno, šteta što riječi ne dolaze više do izražaja, ali po tamburici možete sve shvatiti. ''The end'' je opet monoreligijska i radi se o danu apokalipse, ali ne iz razloga 2012.-te, već zbog griješnih ljudi i pobačaja, kako misteriozni pjevač rtz666 pjeva: ''Weirdest love from only God''. Liriksi i dalje ostaju jaki, a glazba je u istom tonu kao i prethodna.
Onda ''Okus crnila'' jest na hrvatskome, ali ne kuži se razlika. Gorak okus crnila su metalci depresivne ćudi koji nikad neće biti sretni, ali zato bar pjesma ima dobar Filipov gitarski rif.
''Who am I'' opet traži smisao postojanja, kao da ga nisu odgovorili jednom u ''Once'' već. Pjesnik traži da mu netko podari princip loše logike te odgovore na psihološka i ontološka pitanja, ''..and I don't care if it's a lie''. Osmominutna pjesma, razumije se, ima i lakših dionica gdje u kombinaciji s tamburom ulazimo u jednako mračnu, ali ambijetalniju sferu, pravo metal chillanje. Pjesma završava odličnim stihovima
Just before I die I'll know that I lived but I won't know why
. 22 sekundi pauze i počinje zadnja ''I kill for nothing'', tek sedma po redu. Riječi ove pjesme govore za sebe, pa ću samo prevesti:
dvije tisuće godina stare priče.. od prošlih generacija na nove, nikad ih vidio.. ja sam Hrvatska, Hrvatska je rat, ubijam za ništa.. neobrazovani, neuki, napadalački, pijani, odgajani na ratno-ponosnim epovima, gubici u prošlosti tretirani kao pobjede, odgojeni da mislimo kao jedno, ne vjerujući niti jednome.. nema mjesta za pojedinačne misli, zajednički interes iznad svega, um otrovan, mržnja, predrasude ka svakome, čak i prema nama samima koje smatramo slabima..
Duboko i tako jednostavno istinito. True.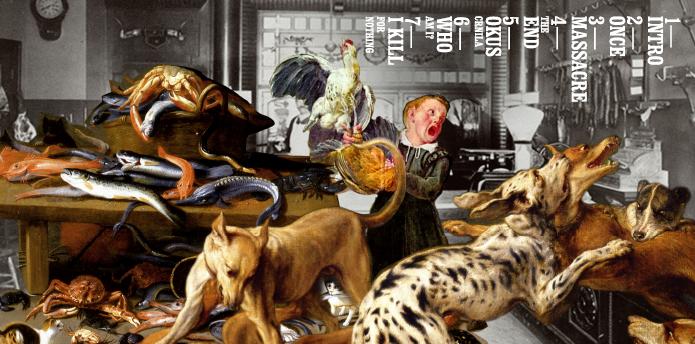 Riječi albuma su plus, a tamburica kao zaštitni znak još i veći. Dakako da je riječi mogu slobodno pisati jer ne moraju zvučati harmonično i pjevno, no svejedno se cijene. Tamburica Nikola Radovanić, s druge strane, čini ih etiketom za sebe na metal sceni. Premda par pjesama traje i do 9 minuta, nipošto nisu predugačke, jer taman se odmorite i steknete bolji ambijent albuma. Bio bi stvarno prekratak da su 7 kratkih stvari stavili. Bravo momci, iz Samobora do osvajanja svijeta. Samo Bog im je granica::
Album će da iziđe prvog u februaru, a promocija u AKC Medici odmah je potom, 6. veljače! Koncert not to miss..
ocjena albuma [1-10]: 8

marin // 28/01/2010

> vidi sve fotke // see all photos
PS: Po
t
pis članova benda: u vrstu!
rtz666 - vocal
Marko Balaban-bas
Kovač Luka - drum
Filip Fabek- gitar
Nikola Radovanić - tambura (bračka)
Izbor pjesama je:
Intro, Once, Massacre, The End, Okus crnila, Who am I? te I kill for nothing
Textići:
1. Intro
2. Once 08:58
TIME IS PASSING BY
AND I GET LEFT BEHIND
IT'S A RACE WITHOUT MEANING
WITH A PURPOSE TO FIND MEANING
I THINK THAT I AM USING TIME
BUT TIME IS USING ME
WHAT WAS BEFORE
AND WHAT WILL BE AFTER ME
I LIVE FOR NOW
AND NOW IS GONE
SOMEWHERE IN MY THOUGHTS
I'M LIVING THESE MOMENTS AGAIN
IN HOPE TO FEEL THIS WAY ONCE MORE
WHILE MEMORIES SLOWLY FADE AWAY
I HURRY TO FIND NEW MEMORIES
TO HELP ME FORGET HER
3. Massacre 02:32
LET'S HUNT THEM DOWN
BRING THEM TO JUST ONE
BURNING JUSTICE FROM ABOVE
SHALL WIPE THEM OUT
BURNING BODIES - MASSACRE
DIVINE JUSTICE - MASSACRE
CORRUPTED SOULS, SINFULL ONES
NO UNBELIVER SHALL SURVIVE
BURNING WRATH OF ONLY GOD
INFIDELS CONVERGED IN OWN BLOOD
PURIFY THEM IN SEA OF FIRE
4. The End 03:09
DARK OMENS IN THE SKY
CURSED ARMIES RISE FROM GROUND
FINAL DAY - DEATH HAS COME
TO CURSE FOREVER - ONES WITHOUT GODS MARK
APOCALIPTIC HORSEMEN FROM THE SKY
STORM THE EARTH - BURN THE GROUND
DIVINE JUSTICE FROM ABOVE
CRUSHING SKULLS SPILLING GUTS
HAND OF GOD IN MOTHERS WOMB
UNBORN TORN OUT
DARK ANGELS - FALLEN GOD
HATRED BURNS IN THEIR EYES
PUNISHING MANKIND, SINFULL ONES
WEIRDEST LOVE FROM ONLY GOD
SOULLESS CORPSES - EXTINGUISHED LIFE
EARTH IS NO MORE - LIGHT IS OUT
SILENCE AND DARKNESS
THE END OF TIME
5. Okus Crnila 03:26
GORAK OKUS U USTIMA
PREPLAVLJUJE OSJETILA
ISTI POČETAK - ISTI KRAJ
JOŠ SAMO JEDNA - GENERACIJA
OKUS CRNILA
GORAK OKUS CRNILA
PREPLAVLJUJE MI OSJETILA
IZGUBLJENI U MRAKU SVEMIRA
JEBEM TI ŽIVOT
JEBEM TI SVE
KAD UVIJEK MISLIŠ DA MOŽE BIT BOLJE
NISAM, NIKAD, NISAM SRETAN
6. Who Am I? 08:16
WHO AM I IN THIS WORLD?
WHAT AM I IN THE SCHEME?
WHAT'S MY PURPOSE?
WHAT'S MY THEME?
WHAT'S MY THEME
IN THIS WORLD?
SHOW ME SOME BAD LOGIC
GIVE ME SOME PSICHOLOGY
ANY ANSWER IN YOUR ONTOLOGY
TELL ME ANYTHING
I EXIST BUT I DON'T KNOW WHY
SO GIVE ME AN ANSWER
AND I DON'T CARE IF IT'S A LIE
IT' S SO CRAZY, CAUSE I CAN SEE
THAT JUST BEFORE I DIE
I'LL KNOW THAT I LIVED,
BUT I WON'T KNOW WHY
7. I Kill For Nothing 08:51
TWO THOUSAND YEAR OLD STORIES
COME FEEL IT COME LIVE IT
FROM PAST GENERATIONS
TO NEXT GENERATIONS
NEVER HEAR IT NEVER SEE IT
I AM CROATIA
CROATIA IS WAR
I KILL FOR NOTHING
UNEDUCATED
IGNORANT
AGGRESSIVE
DRUNK
RAISED ON STORIES OF WARRIORS GLORY
DEFEATS OF PAST THOUGHT TO BE VICTORIES
RAISED TO THINK AS ONE
TRUSTING NO ONE
NO SPACE FOR INDIVIDUAL THOUGHTS
COLLECTIVE INTEREST ABOVE ALL
MIND POISONED
HATE
PREJUDICE TOWARDS EVERYONE
EVEN TO THOSE OF US
BELIEVED TO BE WEAK