Da li je elektronika ili ambijent teško je zaključiti, mada popularno nazvan Berlinska škola može značiti da se radi o nekoj mješavini, a u suštini se radi o zvuku sintisajzera, sviranju muzike koja nije toliko brza ali ima prelaze ka savremenom zvuku. To je moguće ili shvataju Njemci da se isti postupak koristi vjerovatno pri komponovanju pop i folk muzike, s tim što je ova muzika u toj selekciji muzike zajedno s pop I folk muzikom, u toj nekoj prodavnici svačega, đe možemo naći i razne ploče koje ćemo rado uvesti u zemlju zarad interesa opšteg ukusa, sve ostalo će se dobaviti iz Evropskih i svjetskih centara.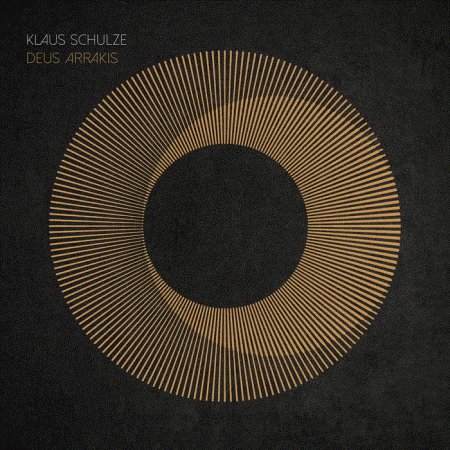 Sve je možda imalo smisla, čitava odvojenost, na pank kulturu, kulturu zabave, elektronsku muziku koja je bila prepoznata kao sastavni dio određenog dobro dizajniranog, samodizajniranog prostora za slušanje, hip hop... dok sve nije počelo da se mijenja i da nekolicina ljudi zapravo stvaraju nešto umjetnički. Ima nešto u tom kratkom periodu, stanju "duha nacije" ispunjenom posjećenošću robnih kuća, radnog naroda, koji nema vremena za bilo što drugo, te ova muzika ispunjava biće pojedinca, duh je odavno napušten za slobodu, te je u tom svijetu morao neko da iskorači u tu slobodu i da kaže da iako su potomci palih boraca, izgledaju ovako ili onako, njih su najviše kritikovali i smatrali ih krivcima isti oni koji su bili žrtve i tako dalje.
Nego, muzika ima tu neku poentu, izolovanost, koja je zapravo nešto sasvim drugo od onoga na čemu bi trebali da vagamo nerve, ali nažalost ima i toga, uvučeni su svuđe, u svaku poru društva, religijski predvodnici, slušajući ovu muziku mislimo da je to svijet koji je jedini moguć… Kao onaj koji se nikad nije mijenjao, muzika ne promjeni svijesti ljudi. Određeni dio albuma je mračan i u tom mraku jednostavno prepoznajem ambijent, kao da do tog određenog mraka nije ni postojao ambijent. Na trenutak se čuje, ali tu počinje da svira sve i svašta, čudo da ono bude i nije muzika u samoj suštini onoga što čujemo, već prosto čujemo instrumentalistu koji će početi da svira i svi pratimo njegovo umijeće, vjerovatno ćemo i prilično siromašni unutrašnjim doživljajem zvuka početi da se prepiremo s njim da stavi instrument ispred sebe, ali on je prepoznao sav bezobrazluk publike pa se on zbog nas zainteresovao da pruži muziku, te će biti dobro opremljen za taj događaj sa nekoliko dobrih sintisajzera. Vrlo je upitno ali vjerujem da je neđe uvriježeno mišljenje da je prednost data gitari u sveopštem shvatanju muzike.
Naslovi:
1.Osiris - Pt#1 06:24
2.Osiris - Pt#2 04:29
3.Osiris - Pt#3 06:30
4.Osiris - Pt#4 01:02
5.Seth - Pt#1 02:01
6.Seth - Pt#2 02:23
7.Seth - Pt#3 07:14
8.Seth - Pt#4 04:47
9.Seth - Pt#5 06:50
10.Seth - Pt#6 05:29
11.Seth - Pt#7 02:58
12.Der Hauch des Lebens - Pt#1 03:47
13.Der Hauch des Lebens - Pt#2 04:42
14.Der Hauch des Lebens - Pt#3 08:00
15.Der Hauch des Lebens - Pt#4 04:52
16.Der Hauch des Lebens - Pt#5 05:44
ocjena albuma [1-10]: 6

edo žuđelović // 24/08/2022