O David Gedge-u i The Wedding Present vjerujem da ne treba previse pricati. Ovaj kultni bend, koji u posljednje vrijeme dozivljava drugu mladost na krilima genijalnih posljednjih albuma "Take Fountain" i "El Rey", upravo se sprema objaviti novi limited edition boxset "How The West Was Won".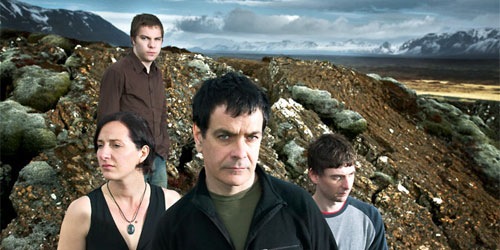 U sklopu promocije spomenutog, i posljednjeg albuma "El Rey", Gedge i ekipa ce nastupiti na intimnom koncertu u Beckoj Areni.
Koncert se odrzava 23-11!
HOW THE WEST WAS WON
DISC ONE : THE THING I LIKE BEST ABOUT HIM IS HIS GIRLFRIEND EP
01. THE THING I LIKE BEST ABOUT HIM IS HIS GIRLFRIEND [JET AGE REMIX]
02. THE THING I LIKE BEST ABOUT HIM IS HIS GIRLFRIEND [GR'S MAN-MADE ISLAND EDITION]
03. THE THING I LIKE BEST ABOUT HIM IS HIS GIRLFRIEND [ACOUSTIC VERSION]
04. THE THING I LIKE BEST ABOUT HIM IS HIS GIRLFRIEND [SANTA MONICA AND LA BREA VERSION]
DISC TWO : DON'T TAKE ME HOME UNTIL I'M DRUNK EP
01. DON'T TAKE ME HOME UNTIL I'M DRUNK
02. DON'T TAKE ME HOME UNTIL I'M DRUNK [TEAM WAH WAH REMIX]
03. DON'T TAKE ME HOME UNTIL I'M DRUNK [ACOUSTIC VERSION]
04. PINCH, TWIST, PULL, RELEASE
DISC THREE : SANTA ANA WINDS EP
01. SANTA ANA WINDS [EDIT]
02. HULK LOVES BETTY
03. DRINK YOU, EAT YOU
04. TWENTY JACKIES
DISC FOUR : HOLLY JOLLY HOLLYWOOD EP
01. HOLLY JOLLY HOLLYWOOD
02. HOLLY JOLLY HOLLYWOOD [ACOUSTIC VERSION]
03. WHITE CHRISTMAS
04. BACK FOR GOOD
kris // 23/10/2008