Prvi post-ljetnji podcast za najnovijim glazbenim poslaticama.
Ovaj put uz par rariteta donosimo pjesmu s novog albuma nasih miljenika Decoration, nove Aliense i novi single Kaiser Chiefsa koji za par dana nastupaju u Zagrebu!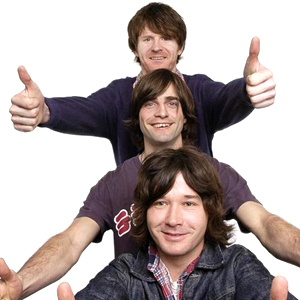 The Aliens
Download podcasta!
Spisak pjesama
Decoration - Glasshouse
David Byrne & Brian Eno - Home
The Cure - Freakshow (Mix 13)
Aliens - Magic Man (radio edit)
Faint - The Geeks Were Right
Amanda Palmer - Runs In The Family
Damon Albarn - The Living Sea
The Stills - Being Here
Kaiser Chiefs - Never Miss A Beat
Of Montreal - Id Engager
Download podcasta!
kris // 24/09/2008

> vidi sve fotke // see all photos
Disklejmer:
Jedina svrha ovoga podcasta je promocija nama dragih bendova. Ukoliko imate primjedbe na to što se neka od pjesama našla ovdje, slobodno
nas kontaktirajte
i pjesma će biti odmah uklonjena.