Najnovije izdanje našeg podcasta. Ovaj put donosimo Broken Beats, Bell X1 i druge!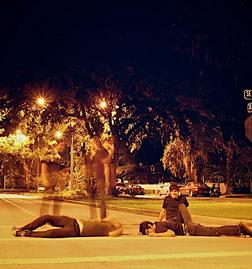 Averkiou
Download podcasta!
Spisak pjesama
Averkiou - Sudden Death, Over Time
Butcher Boy - Carve a Pattern
Broken Beats - All The Diamonds in Rio
1990s - The Vondelpark
Bell X1 - The Great Defector
Boxer Rebellion - Move On
Dear Reader - Dearheart
Disciplines - Yours for the Taking
Goddamn Electric Bill - Wake Me Up
Mascot Fight - Terry is the Chicago
Download podcasta!
kris // 24/03/2009

> vidi sve fotke // see all photos
Disklejmer:
Jedina svrha ovoga podcasta je promocija nama dragih bendova. Ukoliko imate primjedbe na to što se neka od pjesama našla ovdje, slobodno
nas kontaktirajte
i pjesma će biti odmah uklonjena.