Sve je počelo i prije '94 jer su se Jason Reece i Conrad Keely upoznali još davnih dana negdje na Havajima, no sve dok se nisu preselili živjeti u Austin, Texas od benda nije bilo ni traga ni glasa. Zašto su baš uzeli to predugačko ime,
pročitajte ovdje negdje
, no uz pomoć Kevina Allena Neila Buscha, objavili su prvu demo kazetu i nakon toga, 1998. svoj debi album, ne tako jednostavnog naziva. Kratki elektronski pasaži prožeti gitarističkim zidom buke doveli su ih do usporedbi s At The Drive-In ili Queens of the Stone Age, ali i velikanima buke kao što su Sonic Youth ili Dinosaur Jr. "Richter Scale Madness" ili "Novena Without Faith" to pokazuju i dokazuju, no sve je ostalo na nekom lokalnom nivou.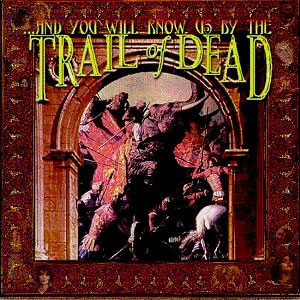 Sa sljedećim albumom Madonna i prelaskom na drugog izdavača, stvari su krenule drugim tokovima. Što zbog naziva albuma, zbog kojeg su neki navodno kupili album misleći da je to novi album njihove obožavane Madonne Louise Veronice Ciccone, što zbog malo čvršćeg zvuka na albumu AYWKUBTTOD krenuli su prema zvijezdama, a koje su dosegnuli sljedećim albumom.
Objavljen za Interscope,
Source Tags & Codes
, bio je njihov labuđi pjev. Sve su se stvari posložile. Od odličnog materijala, preko predobre produkcije i reklame velikog "labela" dovele su Conrada i društvo u nebo, među zvijezde. "It Was There That I Saw You", "Another Morning Stoner", "Baudelaire", "Relative Ways" sve jedna bolja od druge.
Uz mnoštvo jebeno dobrih svirki, što su neki terapijski članovi osjetili i na svojoj koži, pauza do objave novog albuma trajala je skoro tri godine.
Worlds Apart
, bio je konceptualan album i potpuno drugačiji od prethodnika, što se mnogima u publici i u kritici nije dopalo, pa su ga bjesomučno pljuvali. Worlds Apart to definitivno nije zaslužio, jer "Will You Smile Again", "The Rest Will Follow" ili "Summer of '91" dovoljne su da dignu jedan album na prag vrlo dobrog, a tu je bilo još komada. Zanimljivost ovog albuma, što mnogi koji imaju cd izdanje, možda nisu ni osjetili je dvoznačnost materijala, a što su oni koji imaju dvostruko vinilno izdanje vrlo dobro mogli čuti i osjetiti. Prvi dio, bučan i ljut, nalazi se na prvoj ploči, dok je drugi, mnogo tiši i mirniji, sadržan na stranama C i D.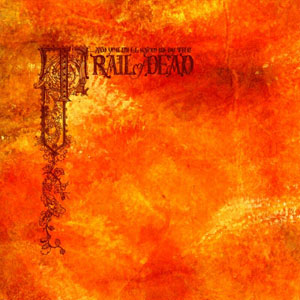 Zapanjeni reakcijama na Worlds Apart, AYWKUBTTOD skoro su stavili svoje instrumente o klin, no želja za svirkom je pobijedila, pa je tako uz samo godinu dana pauze svjetlo dana ugledao
So Divided
, koji je u prvoj fazi trebao ispasti EP s par pjesama, da bi na kraju bio objavljen kao full-length. Kako još uvijek stojim iza onog što sam o tom albumu nedavno napisao, u ovom trenutku neću duljiti.
Kako nam AYWKUBTTOD uskoro (02/03) dolaze u Zagreb, ne preostaje drugo nego da ubacite njihove albume u Vaše plejere i slušate pojačano do daske. U cijelu ovu priču svakako treba uključiti i izvrsne omote koje nam AYWKUBTTOD isporučuju sa svojim albumima, koji su prava mala remek djela, mješavina apstraktne umjetnosti i srednjeg vijeka, a koji bi se uredno mogli držati umjesto plakata, goblena ili raznoraznih pikasa po zidovima. Za to su zaduženi, sam lider benda Conrad Keely i njegov dugogodišnji frend James Olsen, koji ponekad uspiju i organizirati pokoju izložbu po Austinu i okolici.
Perfect 10
Another Morning Stoner (ST&C)
It Was There That I Saw You (ST&C)
Mistakes & Regrets (M)
Novena Without Faith (AYWKUBTTOD)
Perfect Teenhood (M)
Relative Ways (ST&C)
Stand in Silence (SD)
Summer of '91 (WA)
Sunken Dreams (SD)
The Rest Will Follow (WA)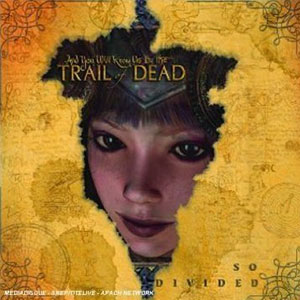 Diskografija
And You Will Know Us By the Trail of Dead (1998)
Madonna (1999)
Source Tags & Codes (2002)
Worlds Apart (2005)
So Divided (2006)
pedja // 22/02/2007