Ako do sad niste nikad doživjeli "sweat with the blues explosion", sinoć ste to mogli u Močvari doživjeti u pravom smislu riječi. Nakon popodnevne kišice, koja je samo podigla vrućinu na viši nivo, čak niti pokraj Save nije bilo ugodno. A da ne pričam o unutrašnjosti Močvare. Čitali ste već o ljetnim koncertima u Močvari, pa ne treba previše ponavljati već potvrđeno.
No, Jon, Russell i Judah omogućili su nam da još jednom isprobamo kako to funkcionira. Točno u 22:00, kao što je bilo najavljeno, bez predgrupe, momci su se popeli na stejdž i s "Hej!", pozvali nas, koji smo još pokušavali udahnuti malo zraka, da im se pridružimo u dvadesetpet godišnjem putovanju kroz povijest "blues explozija".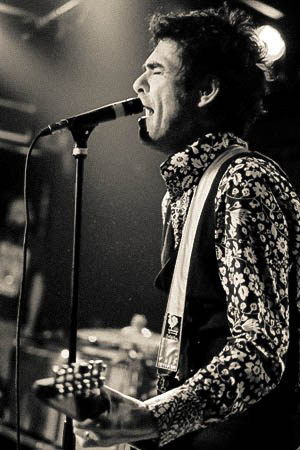 The Jon Spencer Blues Explosion © mario m.
"Ladies and gentleman, we gotta pay respect…"
viče Jon na početku
najnovijeg albuma
, a bome smo se sinoć uvjerili da im treba skinuti kapu na prolivenom znoju i isporučenoj energiji koju nisu štedili tijekom jednosatnog nastupa na milijon stupnjeva celzijusovih. I stoga im ne treba zamjerati malo dužu stanku prije nego su se vratili na bis.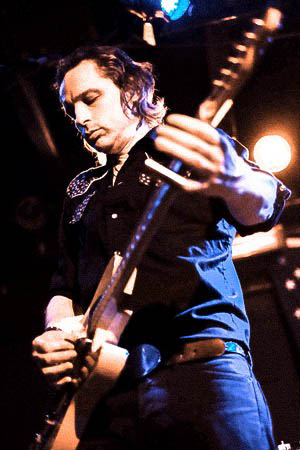 The Jon Spencer Blues Explosion © mario m.
A na bisu su se ponovo s nama poigrali kao i nekoliko puta tijekom večeri, kad su nam servirali Bellbottoms ili Flavor, ali samo u par početnih taktova. Kao da nisu htjeli da jače eksplodira masa ljudi koja se nagruvala u 'Čvaru. Ne mogu ni zamisliti tko bi bio na stejdžu, a tko u publici da su kojim slučajem zaviknuli "Right now I got to tell you about the fabulous, most groovy bellbottoms. Bellbottoms, yeah!" ili pak "You got the flavor". Brendu neću ni spominjati… No zato smo čuli
"Blues explosion"
34 puta i to bez spominjanja u Sweat, a bome i
"Ladies & gentleman"
su se dobro držali na drugom mjestu.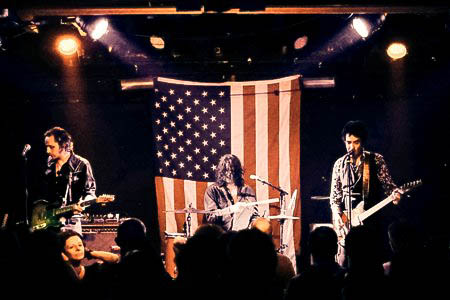 The Jon Spencer Blues Explosion © mario m.
A bis, kao i svaki njihov bis, bio je rasturačina na petu potenciju. Kad izvođač izvuče zadnje atome snage i ne svira bis prek kurca i zato jer misli da mora, nego je bis taj nakon kojeg ljudi ostanu s otvorenim "ladicama" buljeći u američku zastavu, tražeći još. I dobrih desetak minuta zvali smo ih da dođu još jednom. Na žalost nisu. A ne treba im ni to zamjeriti. Ipak su to sad već ljudi u godinama. A siguran sam da će nas još koji put posjetiti. I siguran sam da ću opet, po šesti puta biti u publici.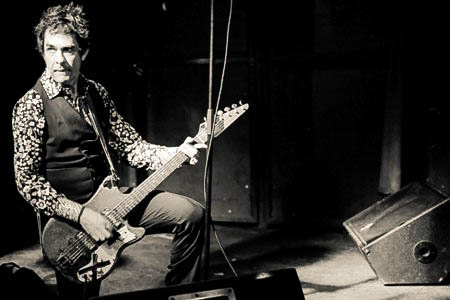 The Jon Spencer Blues Explosion © mario m.
I za kraj, konstatacija mog kuma, dovoljna je za zaljučak.
"Stariji su, pa bi trebali biti i bolji. Ali i mi smo stariji pa nam nije više sve tak dobro, pa to onda znači da su oni još bolji"
. Iako sinoć nije bio prisutan, bio je prisutan na legendarnom koncertu u
K4
, pa zna o čemu priča.
pedja // 04/09/2015

> vidi sve fotke // see all photos