Mladi francuski četverac kojeg čine Jan, Ilia, Victor i, naravno, Gui, svojim su debi albumom, u trajanju od 34 minute prešli granice Francuske i spremili se na put u Veliku Britaniju. Nešto potpuno drugačije od onog što bi očekivali od prosječnih i klasičnih francuza isporučuju nam TYG u svojih osam novih pjesama.
Dvominutni gitaristički duel uvodi nas u album i nastavlja se u klasični melodični pop koji nas prati svih trideset minuta. Lepršave gitare, ubačeni sintetički ritmovi, "catchy" refreni koje Jan svojim specifičnim vokalom izvikuje a ostala trojica prate ga za petama su današnjim pop bendovima današnjice kao što su Black Kids, New Young Pony Club ili Noah & the Whale.
Tako ćete Candy store slušati do iznemoglosti, epsku Personal Ghost slušat ćete kad god Vam se depresija učini jedinim izlazom, a ako se zaželite malo žešćeg zvuka gitara stavite si In the Wind.
Zauvijek će mi ostati pitanje, zašto su najbolju pjesmu ostavili za kraj, umjesto da je stave na početak i razvale sve. Vjerojatno zato da bi ovaj album krenuli slušati ispočetka u nadi da ćemo pronaći još poneki izgubljeni dragulj, a koji nam je promakao u prethodnom slušanju.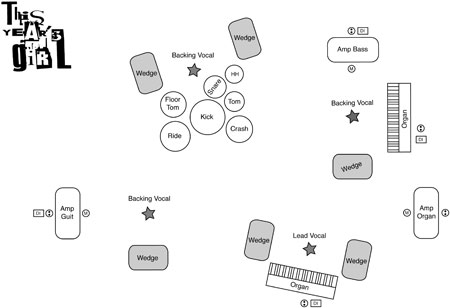 ocjena albuma [1-10]: 7

pedja // 09/10/2011
PS: Obavezno slušati: Candy store, Mr. I don't know