Nakon JD Bradfielda, pjevača grupe MSP, i Nicky Wire, basist i glavni textopisac grupe odlučio se na solo projekt, kojeg je uobličio albumom "I Killed the Zeitgeist". Uvodna pjesma je ujedno i naslovna i odražava zvuk koji se proteže cijelim albumom.
Zvuk koji se približava zvuku MSPa s početaka karijere, sirov i nedovršen. Nažalost, većina pjesama i zvuči nedovršeno i čini se ko da je ovih 13 nesretnih pjesama tu nabacano kao neka gomila demo snimaka, koje bi sad trebalo izbrusiti i napraviti od njih prave male pop-punk-rock dragulje. Jer, oni to u biti i jesu, ali treba imati volje i uzeti malo više vremena, preslušati sve to i udubiti se u textove.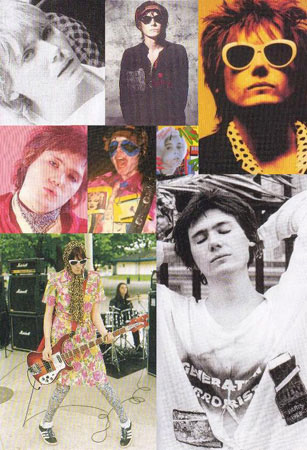 Klasične teme textova od političko antiterorističko obojenih (The Shining Path, Bobby United), osobnih (Break My Heart Slowly, You Will Always Be My Home) i naravno, depresivnih (Withdraw/Retreat, Goodbye Suicide) protežu se albumom, no šteta je što se kroz cijeli album dobija dojam nedovršenosti barem u glazbenom i djelomično vokalnom smislu. Možda je stvar u tome što je Nicky Wire sve instrumente osim bubnjeva odsvirao sam, možda Nicky Wire nema glas koji bi izdržao cijeli album, možda samo to nije ono što bih ja želio čuti od njega.
Neosporna je kvaliteta Nickyeve poezije, no ako moram priklonio bih se James Deanovoj opciji ispoliranog orkestralnog zvuka, a ipak je najbolje da se svi ponovo nađu sa Seanom i naprave novi album pod imenom MANIC STREET PREACHERS.
ocjena albuma [1-10]: 7

pedja // 31/10/2006