"There are at least two sides to every story. There are songs that tell of the beginning and some that come towards the end. Some of these songs are true and some tell lies. One or two are eager for impossible romance."
kaže u pedesetak sekundi "spoken word" intra koji nas uvode u svaku stranu njenog debi albuma koji se zove upravo po tim dvjema uvodnim pjesmama "Sing, Memory".
U ostatku albuma, slušatelju ostavlja da procijeni koja je od ovih pjesama istinita a koja lažna, koja dolazi na početku priče, a koja na kraju.
Mračne životne teme protkane s ljubavnim momentima, zapakirane u blještavilo disko klubova propuštene kroz trip-hop filtar i nadjevene prekrasnim vokalom Sarah Nixey, koje se možda sjećate kao glavni vokal grupe BLACK BOX RECORDER, protežu se cijelim albumom.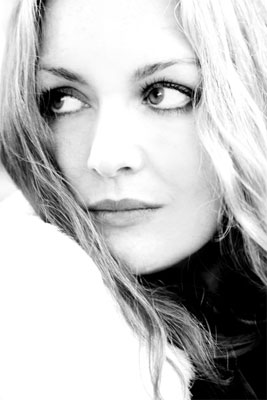 © www.sarahnixey.com
Kako je Sarah slušatelja već pri samom uvodu navela na razmišljanje i podjelu, tako sam i ja podijelio ovaj album na onaj dio koji ću i dalje slušati i onaj koji više neću. U onaj koji ću i dalje slušati spada druga strana albuma, nešto polaganija i egzotičnija na kojoj su prekrasne Collector ili Breathe In, Fade Out.
Prva strana, plesnija, no dosadnija, na kojoj je neuspješno željela iskopirati GOLDFRAPP i MADONNU iz novije faze izbjegavat ću pod svaku cijenu, s izuzetkom When I'm Here With You, koja se, vjerojatno zabunom našla na ovoj strani.
Ocjena za drugu stranu+When I'm Here With You = 9/10
Ocjena za prvu stranu-When I'm Here With You = 3/10
pedja // 12/03/2007
PS: Najbolje: When I'm Here With You, Collector, Breathe In, Fade Out
Izbjegavati: Beautiful Oblivion, Nightshift