Novo izdanje labela Slušaj najglasnije, i od svih izvođača samo Sean Derrick Cooper Marquardt ima bandcamp. Divota. Podsjeća me na jedan youtube kanal gdje često znaju izaći ripovi kazeta bez ikakvog infa, imena, konteksta... često neloš noise, i svakako cijenim predanost undergroundu. ali to je ipak korak previše. Definitivno materijali za preporučiti ljudima, ej poslušaj ovu no name kazetu no name autora bez ikakvog infa. Promijenit će ti život. Enciklopedistima poput mene to naprosto uljepša dan, pogotovo ako je dobro, a nemaš nikakvu referencu za iskopati nekakav info ili naći za skinuti. Žanrovski su dvije polovice toliko različite da bi moja subjektivnost rušila ukupnu ocjenu, te ću ih zbog toga sagledavati zasebno.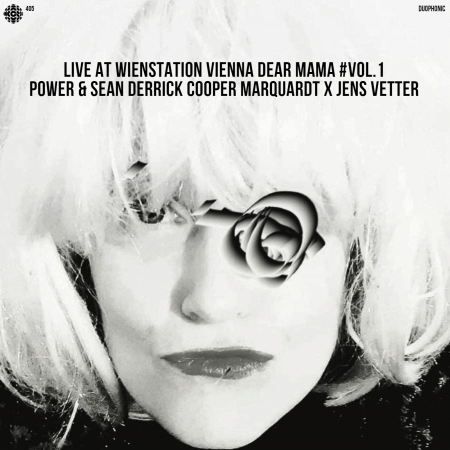 Prva kompozicija je live na kojem su
Power
i
Sean Derrick
udružili snage. Traje 27 minuta i 27 sekundi. Stvar počinje dost nedužno, pseudo-etničko mantranje iza kojeg se odvija dronerska zvučna kulisa, ne znam je li posrijedi prizivanje kiše ili obred plodnosti, ali kao nekakav ritual ambient solidan početak. Nastavak donosi izmjene buke različitih intenziteta i modusa, od ritmičnog repetativnog, pa do harsh momenata, pa sve do nekakvih pseudo-musique concrete dijelova na kraju koji upotpunjavaju jedan fin glazbeni trip. Imajući u vidu da je ovo snimljeno live, ne bih imao ništa protiv da za ovakve događaje mogu reći da su mi standard. Ovaj dio splita je za nekakav dijapazon ljudi koji vole ezoterskije momente
Throbbing Gristlea
, dronerske momente
Coil
-a, ali i fanovi
Vivenze
ili talijanske
Zone Industriale
mogu naći nešto za sebe u ovoj paleti zvukova. Zanimljiv spoj.
Ocjena: 8/10
A onda dolazimo do polovice cda rezervirane za
Jensa Vettera
, multimedijalnog umjetnika iz Njemačke, koji je za ovaj split donirao 4 trake, vjerojatno također snimljene uživo u Beču kao i traka prije njih. Letimičnim pregledom njegove soundcloud stranice sam došao do zaključka da bi bilo koja od kompozicija tamo bila bolja za upariti sa prethodnim zapisom od ovog. Umjetniku nije strana ni drone, ni apstraktnija elektronska glazba, no ono što je ovdje prezentirano je kao kakav šašavi techno sa powernoise distorziranim bubnjevima. Nemam nikakvih referenci za ovo jer se ne interesiram toliko za elektronsku glazbu, pogotovo gabbere ili takve neke stvari. Ne znam niti je li opis 'techno' adekvatan, pa evo ovako: Kao da neki techno dj odluči napraviti svoju verziju '
Plantasie
' od
Mort Garsona
, ali uz pozamašnu dozu autizma. Ne zvučno nego u tendeniji, da zvuči nevino i djetinje zaigrano. Not my cup of tea, ali sam siguran da će naći svoju publiku. Gdje je prva polovica splita kao stvorena za tripovanje, ova je više za mdma i glow in the dark narukvice.
Ocjena: 6/10
marko šiljeg // 28/10/2021