Nije ih bilo toliko dugo da se skoro zaboravilo na njih. Zadnji album bio je "
End of Disclosure
"
www.terapija.net/mjuzik.asp?ID=17506
daleke 2013., a iste su realizirali i simpatičan EP "
Too Drunk to Fuck
", a odonda se
Peter Tägtgren
više zabavljao s produkcijama Sabatona, Lindemanna, Immortal, čak je radio i povratnički Discharge "End of Days"
www.terapija.net/mjuzik.asp?ID=24132
(2016), a i njegov drugi bend Pain je realizirao album "Coming Home".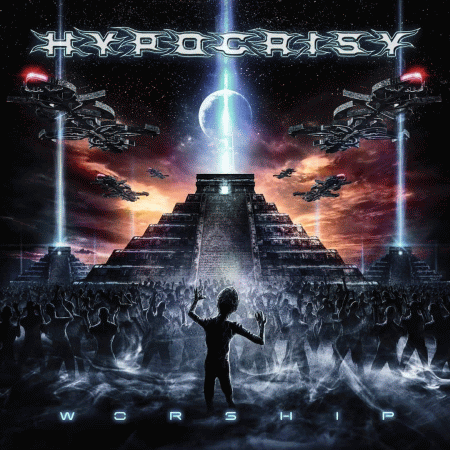 Dakle, nije lijenčario, između ostalog do sada je producirao stotinjak albuma, ali što se tiče ovog 13. po redu matičnog mu benda koji je uz In Flames jedan od glavnih katalizatora melodičnog death metala falična je stvar da nema ama baš nikakvog iznenađenja. Kroz 11 pjesama se čuje sve ono što se do sada provlačilo na prethodnim radovima i sad bi bilo neumjesno sabotirati ga jer je bend odavno izgradio svoj prepoznatljiv stil. Produkcija je, dakako, bombastična, gitare se ugodno gomilaju riffovima i melodijama, pjesme su malo više isturene prema mainstreamu mada je to u njihovom slučaju sporadično za komentirati, ali u svojim najboljim trenucima daju dovoljno oštrine od koje ne treba odustati.
Energija je uglavnom pozitivna u neurotičnom raspoloženju otvarajuče naslovne teme "
Worship
" s uvodnim akustičnim upadom, a potom se poput gotovo svih narednih našpana s brutalnim ergelama i promjenama sistematski šeta po inverzijama jednoobrazne formule gutajući i poneke laganije i umjerene tempove u koncizno strukiranim relacijama do cirka maksimalno 5 minuta. Kao i uvijek bendu redovito manjka tematska fokusiranost, pa tako singl "
Chemical whore
" zbori o sve većem problemu legalno dozvoljenih droga, epska "
Children of the Gray
" i "
Bug in the net
" bespotrebno ulaze u nostalgična raspoloženja, a "
We're the walking dead
" uobičajeno glumata s ezoterijom.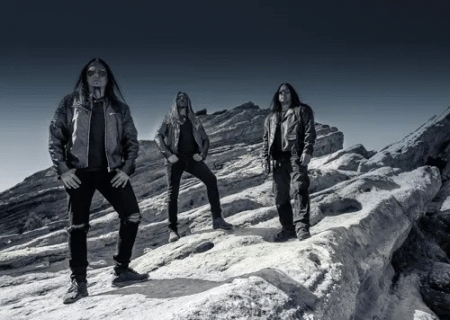 Hypocrisy © 2021
Tu se nema što mnogo raspravljati. Lirski je redovito tanak premda Tägtgren ima raspoloživo razumljiv vokal, nema osoran growl, slinav i prljav, a mogao bi stati čak i u black metal strukture. Pa iako sve na ovome albumu stoji kao saliveno s pronalaskom one magične linije između primamljivih melodija i agresivnog nasilja s raznolikim spektrom, dojam jeste da se sve ovo čulo kao na Amon Amarth djelima što univerzalno hoblaju jednu te istu shemu. Da je ovo prvi album bio bi veličanstven, no ovako je samo strogo dosljedan trade-mark one size fits all. Zero bolji od prethodnika.
Naslovi: 1.Worship, 2.Chemical whore, 3.Greedy bastards, 4.Dead world, 5.We're the walking dead, 6.Brotherhood of the serpent, 7.Children of the Gray, 8.Another day, 9.They will arrive, 10.Bug in the net, 11.Gods of the underground
ocjena albuma [1-10]: 6

horvi // 09/12/2021