Nakon bezrazložno lošeg prijema posljednjeg albuma MANIC STREET PREACHERSa "Lifeblood", dvije trećine benda odlučilo je isprobati kako to funkcionira biti solo izvođač. I dok Nicky Wire još ljubomorno čuva svoje snimke, pjevač MSPa, James Dean Bradfield, nedavno je objavio album pod imenom "The Great Western".
Mnogi su ostali skeptični nakon objavljivanja ovih informacija, jer iako je James pjevač, Nicky je glavni textopisac u bendu. Tako da je dosad James rijetko pisao, a puno pjevao, dok je kod Nickya bila obrnuta situacija. Iako nijednom ono drugo nije strano, dosad je sve jako dobro funkcioniralo kad se znalo tko šta radi.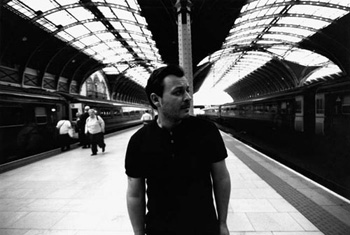 jdb in the great western
Od prvih taktova prvog singla That's no Way to Tell a Lie pa do završne Which Way To Kyffin, sve je na svome mjestu, sve dobro štima i slušanje je ugodno. Slušajući The Great Western nema se osjećaj da je ovo solo album "nekog pjevača neke grupe". Čak je i Nicky pružio svoje textopisac usluge na pjesmi Bad Boys and Painkillers, kako nebi krenule glasine o raspadu benda. Spomenute tri pjesme, s An English Gentlemen, koja je legalni nasljednik Ocean Spray, klasičnom epskom Still a long Way to Go, te indie-manics-pop uratcima On Saturday Morning We Will Rule the World, Run Romeo Run, Emigre čine kostur albuma, dok ostatak čini sasvim lijepu cjelinu, ugodnu za slušanje u ove sparne dane.
Iako su neki ostali razočarani ovim albumom, jer se nije ništa drastično promijenilo u zvuku i izričaju u odnosu na MSP albume, vjerujem da je ipak većina ostala ugodno iznenađena ovim albumom.
ocjena albuma [1-10]: 8

pedja // 25/07/2006