Edo, zna se tko je. A Olion je poljski dark ambient noise wall harsh drone experimental i ponekad punk/ post-punk autor iz Olsztyna
olionele.bandcamp.com/
. Iz Poljske je također i ova etiketa koja objavljuje relevantna žanrovska izdanja od meditativnog noisea sve do elektronskog violent harsha.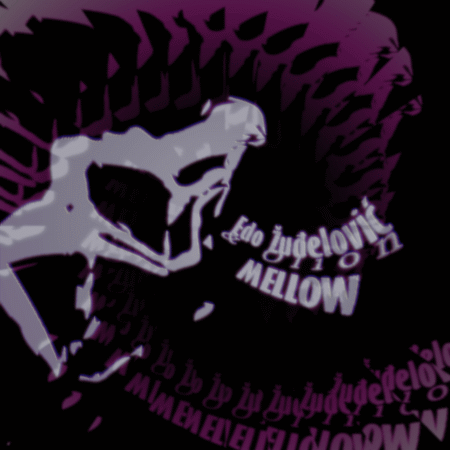 Ovdje su dvije istoimene teme "
Mellow
". Prva je Žuđelovićeva autorska u trajanju od gotovo pola sata nesnosnog static harsh noisea u kome se ne zbiva ništa i svašta. Bučan je to i masivan zid bujajuće poplave drhtavih basova u mutno aritmičkoj tutnjavi, elem opasnijoj no što su mu to raniji radovi. Može se primijetiti da je ovime radom skrenuo u najžešći harsh do sada s naglaskom na tu statičnost kompresije masnim dodacima u fade-in intervalima koji jedva da se uoče. Predugačka je tema, čak i za strpljive koji su svojevremeno mogli istrpjeti slične deklinacije Throbbing Gristle, Lustmord, Merzbow, Coil i kompanije, međutim ovdje nema klasične radnje. Dio je spontane progresije 'mellow feelinga' koji se ionako ne odvija u hipu, elem, samo je insert raspoloženja, dok je
drugi komad
u duetu sa spomenutim Olionom. Stanoviti je remiks u desetominutnom tajmingu, zapravo je zlobno iskopan drone prigušenog i potmulog zujanja s jezovitim ugođajem ledećeg ambijenta koji pred samu završnicu ima i neke crte apokaliptičnog post-industriala.
Makabrično.
Naslovi: 1.Mellow, 2.Mellow, with Olion
ocjena albuma [1-10]: 6

horvi // 11/07/2022