Kao i svaki mjesec i ovaj put Terapija.Net podcast obiluje s dobrim zvucima. Ovaj put donosimo rijetke b-strane Manicsa i Last Shadow Puppetsa, pjesmu s novog albuma frotmana Bluetonesa Marc Morrissa kao i mnogo cega jos. Bon Appetit!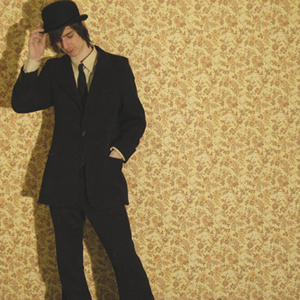 Jim Noir
Download podcasta!
Spisak pjesama
Manic Street Preachers - Heyday Of The Blood
The Daysleepers Release the Kraken
The Last Shadow Puppets - Two Hearts In Two Weeks
Delays - Hooray
Ladytron - Ghosts
Martina Topley Bird - Carnies
Jim Noir - What U Gonna Do
Elbow - An Audience With The Pope
Camille - Cats And Dogs
Marc Morriss - Lemon & Lime
Download podcasta!
kris // 23/06/2008

> vidi sve fotke // see all photos
Disklejmer:
Jedina svrha ovoga podcasta je promocija nama dragih bendova. Ukoliko imate primjedbe na to što se neka od pjesama našla ovdje, slobodno
nas kontaktirajte
i pjesma će biti odmah uklonjena.