U nedostatku turneja, koncerata i bilo kakvih svirki tko zna koliko dugo, kanadski otkačenjaci su iz arhive izvadili snimak nastupa iz 2014. pred domaćom publikom u klubu "Rivoli" (Toronto) kada su taman objavili četvrti studijski album "
Glass Boys
"
www.terapija.net/mjuzik.asp?ID=19617
, a frontmen
Damian Abraham
je još uvijek bio korpulentan s cirka 100-tinjak i ponešto desetaka kila.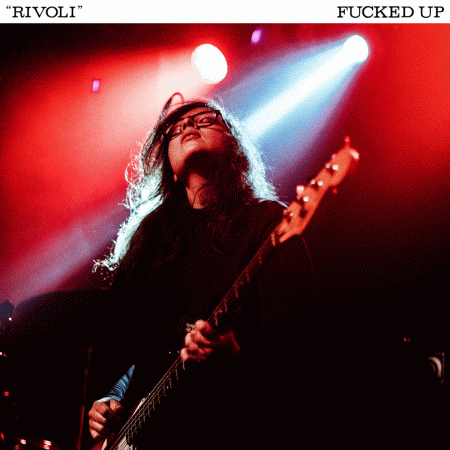 Premda je dotični album pokazivao znatno mekše zvučne karakteristike koje će se još više razvodniti na zadnjem "
Dose Your Dream
" (2018)
www.terapija.net/mjuzik.asp?ID=28398
odlaskom u disco i dance-punk/ rock, ovaj živi zapis je postojani primjer njihove čvrste, manje-više urnebesne furioznosti snažnih tempova s obiljem riffova i psihodeličnih šarži kakve se i očekuju nakon proslavljenih radova "
The Chemistry Of Common Life
"
www.terapija.net/mjuzik.asp?ID=6318
i punk - opere "
David Comes To Life
"
www.terapija.net/mjuzik.asp?ID=11385
s kojih su izveli tek samo 3 komada: psihodeličnu "
Son of father
", "
Queen of hearts
" i "
The other shoe
", no zato je najveći dio repertoara sastavljen od pjesama s debi albuma "
Hidden World
" (2006) koji se očito najviše cijeni u njihovom domaćem dvorištu. Tako koncert otvara upravo "
Crusaders
", prva pjesma s debija pumpajući atmosferu za "
Two snakes
", "
Invisible leader
", "
David comes to life
" i "
Baiting the public
", elem komade s kojima su se otisnuli na osvajanje hardcore punk undergrounda polovicom prve dekade 21. stoljeća, a na samom kraju su se bome i prisjetili odsvirati jedan od prvih singlova "
Police
" iz 2003. godine. Između njih su porazbacali 4 pjesme s tada aktualnog "Glass Boys" albuma, no u kontekstu čitavog zapisa od 72 minute praktički i ne postoji neka drastičnija razlika između ovakvih živih izvedbi starih i novijih, inače studijski obrađenih i sasvim drugačije produciranih pjesama. Čitav zvučni i siloviti huk i druk poprilično nalikuje onoj zvrkariji u zagrebačkoj Močvari 7.VII 2009.
www.terapija.net/koncert.asp?ID=6717
kada od punk armade nije bilo niti jednog tipičnog predstavnika s irokezama, bedževima i ostalom ikonografijom, a publiku su činili sasvim drugačiji slojevi diskofila mahom brundajući da to baš i nije bilo nešto jer je izuzev Abrahama čitav bend na pozornici statičan prateći njegove komične gegove, komentare i neprekidne silaske među publiku. Čak nisu bili niti pozvani na bis, pa vjerojatno su stoga na svakoj idućoj europskoj turneji zaobilazili Zagreb. No, malo sutra. Pomno sam ih tada slušao, imali su vraške psihodelije u toj energiji, a evo, nakon više od 10 godina od tog zagrebačkog nastupa ovaj zapis može vrlo dobro posvjedočiti u kompaktnu i koncentriranu svirku punu noisea, eksperimenata i psihodelije.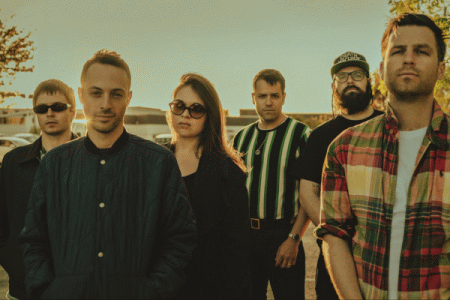 Fucked Up © 2020
Potaknuti pandemijom i upitnom budućnošću, realizirali su još jedan živi album "
Live at CBGB
" snimljen 2006. u čuvenom njujorškom klubu samo 4 mjeseca prije njegovog zatvaranja, a tada su bili bend bez albuma s nekih tridesetak demo snimaka, audio kaseta i 20-ak 7'' singlova koje su mahom objavljivali u vlastitoj nakladi.
Naslovi: 1.Crusades, 2.Queen of hearts, 3.Generation, 4.Two snakes, 5.Sun glass, 6.Glass Boys, 7.Invisible leader, 8.David comes to life, 9.Echo Boomer, 10.Paper the house, 11.Ban violins, 12.Baiting the public, 13.The other shoe, 14.I hate summer, 15.Son the father, 16.Police
ocjena albuma [1-10]: 7

horvi // 04/01/2021