John William Weller rođen je 25. 05. 1958. u engleskom gradu Wokingu. Sa svojim bendom THE JAM spojio je buntovnost punka i rockerske gitarske rifove i to sve u crnim finim odijelima. Iz toga se pretvorio u pop-soul predvodnika osamdesetih, da bi početkom 1990. godine, nakon 13 godina uspješnog sviranja, objavljivanja albuma i singlova koji su nerijetko dolazili do vrhova top lista, ostao bez benda i bez ugovora.
Kako nije čovjek koji se lako predaje, napisao je nešto novih pjesama, oko sebe je okupio niz odličnih glazbenika i krenuo na turneju pod nazivom PAUL WELLER MOVEMENT. Glazba im se temeljila na prepoznatljivom Wellerovom vokalu, koji je uz gitarske tradrock rifove i brass sekciju donio opet nešto novo u Wellerov zvuk.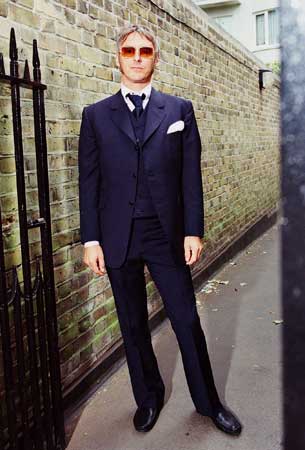 Da je to nešto novo i dobro, nanjušila je mlada i agilna izdavačka kuća Go! Disc, s kojom je uskoro potpisao ugovor te objavio prvi singl Into Tomorrow i album nazvan "Paul Weller" (1992). Album se naslanja na soul zvuk popunjen tradrock gitarama, a Uh-Huh Oh Yeah ili Above the Clouds i danas su koncertni favoriti. Niti "Wild Wood" (1993) nejde daleko od prvijenca, no zvuk se popunjava brit-folk elementima, te donosi nekoliko zanimljivih instrumentala, kao i odlične Sunflower ili Wild Wood. Za ovaj je album zasluženo dobio Mercury nagradu, dok je uspješna turneja zabilježena na izvrsnom "Live Wood" (1994) albumu, koji uz Wellerove standarde, donosi i nekoliko klasika (Magic Bus, War…) te desetominutni "jam session" u Shadow of the Sun.
Kako je u Britaniji sve više cvao pokret pod imenom brit-pop, a mnogi akteri scene (OASIS, OCEAN COLOUR SCENE…) prozivali su Wellera kao veliki uzor, nadimak "modfather" prekršten mu je u "father of britpop", što mu, čini se nije smetalo, iako njegova muzika nikako nema previše dodirnih točaka s onim što se globalno smatra britpopom.
Uslijedio je "Stanley Road" (1995) koji se s lakoćom može nazvati "Wild Wood pt. 2", a donio je, sad već, klasike tipa You Do Something To Me i The Changingman, te vrlo zanimljivu obradu Dr. Johnove I Walk on Gilded Splinters, na kojoj mu je pomogao i Noel Gallagher (OASIS). Album je lakoćom došao do prvog mjesta UK top liste albuma. To se nemože reći za nasljednika, "Heavy Soul" (1997), koji je svoj pohod završio na drugom mjestu. Uz dosta improvizacija u pjesmama na albumu, došlo je i do zasićenja kod publike, a i kod samog Wellera. Ovo je ujedno bio i prvi album objavljen za Island Records.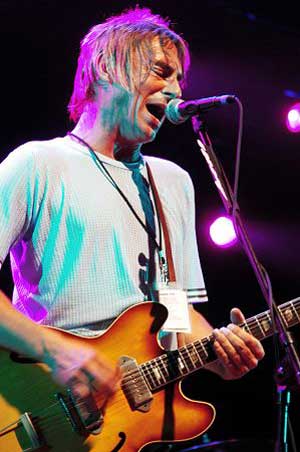 Na nasljednika trebalo je čekati tri godine. "Heliocentric" se pojavio 2000. kada je već nestalo britpop panike, što je očito dovelo i do manjka interesa za Wellerov rad, jer je ovaj inače vrlo dobar album ostao skoro nezamijećen. Nedostajalo je ono nešto, a to su bili singlovi. Kako bi se "odmorio" krenuo je na solo turneju (me and my acoustic guitar), na kojoj je uz hitove iz novije faze po prviput odsvirao i neke klasike iz THE JAM faze (That's Entertainment, Town Called Malice…). Ta je faza zabilježena na albumu "Days of Speed" (2001). Očito je da mu je kroz tih par godina nedostajalo struje, pa je sljedeći, šesti studijski, album bio prepun prštećih gitara i rifova više bližih šezdesetim i sedamdesetim godinama prošlog stoljeća. Iako je tad već bilo sigurno da nijedan Wellerov album neće nadmašiti "Stanley Road", "Illumination" (2002) je bio na dobrom putu da mu dođe uz bok. Dvije godine kasnije, odlučio je objaviti album s obradama nekih svojih dragih izvođača. "Studio 150", kako je nazvan, donio je nekoliko odličnih obrada, kao što su obrada starog soul klasika Wishing on a Star ili The Bottle Gill Scott Herona. Ima tu i nepotrebnih, kao što su, po trimilijunasedamstopedesetdevettisućaosamstotridesetšestiput obrađena All along the Watchtower ili Neil Youngova Birds, ali ima on još dosta zaliha kod nas.
Na recentnom albumu "As is Now" (2005) ujedinio je, čini se sve faze (THE JAM - Come On/Let's Go, STYLE COUNCIL - Bring Back the Funk) i utjecaje (KINKS - Paper Smile, SMALL FACES - Blink and You'll Miss It) i dobio najbolji album nakon "Stanley Road". U tom mu je pomogla stara ekipa, koja je s njim još od albuma "Wild Wood", a to su gitarist i basist grupe OCEAN COLOUR SCENE, Steve Cradock i Damon Minghela, te bubnjar Steve White, koji je s njim još od STYLE COUNCIL faze.
Ovaj album uskoro promovira i u našoj blizini. U Orpheumu u Grazu, 21.04. I mi ćemo biti tamo. A Vi?
Odabrana diskografija
Wild Wood (1994)
Stanley Road (1995)
Heavy Soul (1997)
Modern Classics (best, 1998)
Illumination (2002)
Studio 150 (2004)
As Is Now (2005)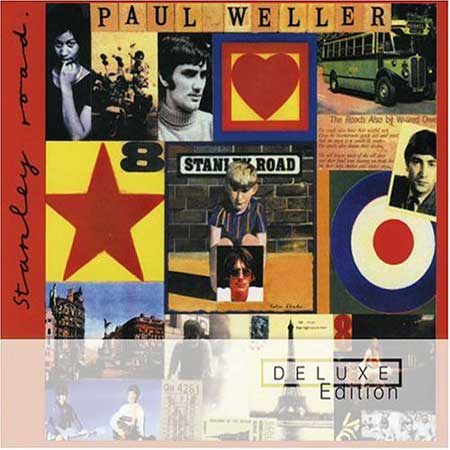 ZANIMLJIVOSTI
- "Paul Weller" je početno izdan za malu japansku etiketu Pony Canyon, a šest mjeseci kasnije za cijeli svijet na Go! Discs…
- Stanley Road, je ulica u Wokingu u kojoj je Weller odrastao…
- Noel Gallagher je na albumu Illumination zasvirao i bubnjeve
- Na benefit albumu "Help - War Child" (1995) za bosansku djecu, je zajedno s Paul McCartneyem i Noel Gallagherom, kao SMOKIN' MOJO FILTERS odsvirao klasik BEATLESa Come Together…
- PORTISHEAD, LYNCH MOB, NOONDAY UNDERGROUND i PSYCHONAUTS remixirali su neke Wellerove pjesme, a sve to i mnogo drugih b-strana i demo verzija poznatijih pjesama moguće je pronaći na "Fly On the Wall" box setu od tri cda objavljenom 2003…
pedja // 02/04/2006