Prošlo je šesnaest godina od "modernih klasika", prvog solo "best of-a" na kojem su bili okupljeni singlovi s prva četiri albuma Paula Wellera. Na ovim novim "modernim klasicima" sumirao je materijale sa sedam narednih albuma.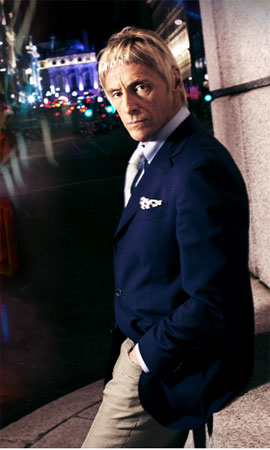 Početak krase dva klasika s albuma "Heliocentric" (2000) s kojim je nastavio tamo gdje je s prethodnikom "Heavy Soul" (1997) stao. Britanski trad rock iliti "dad rock" prožet R&B-om s blueserskom atmosferom formula s kojom je uspio odoljeti čak i brit popu, pa je stoga nije bilo niti razloga mijenjati. It's Written in the Stars jedina je pjesma s "Illumination" (2002), a usto je i dobar predstavnik laganog zaokreta u muzičkom smislu. Malo ubačenih semplova, fina klavirska dionica s laganim pogledom prema soulu ističe ovu pjesmu kao jednu od hajlajta ove kompilacije pa i Wellerove cjelokupne diskografije.
Na "Studio 150" (2004) nazvanom prema amsterdamskom studiju, Weller je obradio neke sebi drage pjesme, a time ih je i nama približio, pa smo neke upoznali, nekih se prisjetili, a jedna od njih Wishing on a Star, natjerala me da potpuno zaboravim kako zvuči u originalu. "As is Now" (2005) podsjetio nas je kako je to zvučalo za vrijeme THE JAM, a prema From the Floorboards Up i Come On / Let's Go zaključujem da Weller još uvijek može zapržiti. Odmah slijedi smirivanje strasti, jer je Wild Blue Yonder, singl iz 2006., onako jedna klasična folky-roots wellerovska stvar. A k tome je na ovom albumu po prvi puta objavljena na nečem dugosvirajućem.
Najveću pažnju na ovoj kompilaciji dobio je album
"22 Dreams" (2008)
koji je ovdje zastupljen s čak pet pjesama, što nije ni čudo s obzirom da sam album ima neuobičajenih 21 pjesmu. Na Echoes Round the Sun zaposlio je Noela Gallaghera, pa iako ta pjesma ne sliči na Oasis, ima neku čvršču bluesersku notu, dok Push it Along ima rolajući ritam koji su nekad mogli proizvesti samo Rolling Stonesi. S obzirom da je na ovom albumu učestvovao i Steve Brookes, uz Wellera, osnivač THE JAM, na sljedećem "Wake Up the Nation" (2010) Weller je "zaposlio" i Brucea Foxtona, legendarnog basistu istog benda. Bruce je odsvirao bas i otpjevao bekvokale na Fast Car / Slow Traffic, pa bi tu skoro pa mogli pričati o reunionu THE JAM-a. A takva je i atmosfera u pjesmi. S druge strane No Tears to Cry, jedna je od klasičnih wellerovskih balada koja staje uz bok pjesmama You Do Something to Me ili Mermaids.
Starlite i Flame Out! su opet non-album singlovi. I dok je prvi odsviran i otpjevan u soul raspoloženju, a vjerujem da bi tako sada zvučali THE STYLE COUNCIL da se kojim slučajem okupe, drugi se naslanja na punk rock s početka karijere.
Završni dio čine tri singla sa
"Sonik Kicks" (2012)
, albuma koji je po objavljivanju zasjeo na prvo mjesto britanske top liste "pretrčavši" Guettin album na pol glave. Jedanaesti Wellerov solo album te ukupno dvadesetitreći u skoro četrdesetogodišnjoj karijeri (
THE JAM
+
STYLE COUNCIL
+
PAUL WELLER
) dao je do znanja da se još itekako treba računati na njega, a osim izvanserijeske When Your Garden's Overgrown, dao je i pregršt odličnih pjesama.
Kako je i u redu, za kraj je ostavljena potpuno nova pjesma, Brand New Toy. Šta reći, već po objavljivanju postala je wellerovski klasik. Eto!
ocjena albuma [1-10]: 9

pedja // 31/08/2014