Stanovnici su definitivno i službeno trojac nakon obznanjene smrti
Hardy Foxa
četiri godine kasnije o čemu je bila riječ na albumu "
So Long Sam 1945-2006
"
www.terapija.net/mjuzik.asp?ID=31805
, te su na ovome kompleksnom radu pribjegli određenoj autobiografiji. Naravno, onoliko koliko to oni hoće i dozvole objelodanjivanju nekih konkretnih, ma u principu redovito ekscentričnih informacija o sebi samima.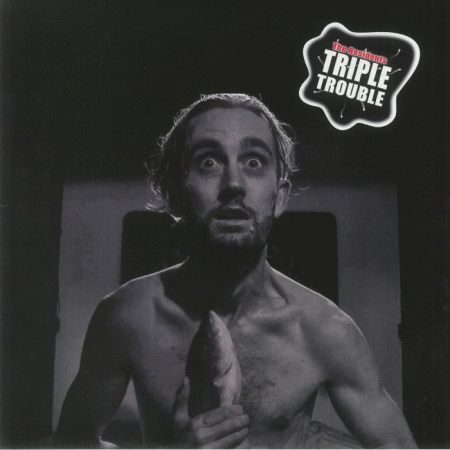 Ovdje je u opciji igrani film u režiji
Homera Flynna
i samih preostalih The Residents premijerno prikazan na 29. Chicago Underground Film Festivalu 29. srpnja 2022., a glavnu ulogu glumi
Dustin York
kao
Randall Rose Jr.
, otuđeni sin Randyja Rosea, originalnog frontmena benda. Film se počeo stvarati u jesen 2016. pod nazivom "Double Trouble" s nekim materijalima ranijeg suradnika
Dona Hardyja
, međutim zbog financijskih poteškoća i smrti glumice
Gerri Lawlor
(u filmu glumi Randallovu majku) početkom 2019. film nije završen onako kako je bilo izvorno predviđeno. Rekonstrukcija se desila u vrijeme pandemije s dodanim snimcima nikad završenog filmskog, starog projekta "
Vilness Fats
" rađenog između 1972. i 1976., te je, naravno prateći soundtrack kompletan rad The Residents s
Eric Drew Feldmanom
. Prvi pilot singl bila je glazbena natuknica "
Trouble comin' every day
", no takve pjesme pod tim imenom nema na ovome soundtracku jer je miksani tralier s nekoliko izabranih sekvenci.
Radnja filma je smještena u prostor 'stanovnika' Randyja, Chucka i Boba sa spiritualnim nastavkom spomenutog nedovršenog filma iz 1976. što je ustvari izrodio potpuno novi scenarij o onome što tek dolazi za misterioznu trojku. Randyjev sin Randall Rose Junior je izgubio vjeru u crkvu uvjeren da su gljive prijetnja čovječanstvu. Pokojni otac je bio svećenik i rock zvijezda ostavivši mu manipulativno naslijeđe, no Randall u pratnji svojeg jedinog prijatelja Cherryja, inače drona s umjetnom inteligencijom i sinkroniziranim glasom
Isabelle Barbier
pokušava proniknuti u zavjeru prikupljajući dokaze koji podupiru njegovu bizarnu teoriju što polako izmiče kontroli u zapletu fabule... Samim time je i priličan izazov ovaj soundtrack sastavljen od najistaknutijih dijaloga iz filma, koji put i u sasvim drugačijim verzijama, a sadrži i nekoliko starih glazbenih uzoraka kao što su dionice "
Fire fall
" s albuma "Wormwood" (1998), pa "
The importance of evergreen
", "
Whatever happened to Vilness Fats?
" i "
Willie's last word
" sa soundtracka "Vilness Fats" (1984), a od friškijeg materijala, tu je "
Killing time
", odnosno dekonstrukcija teme "Train vs. Elephant" s albuma "The Ghost of Hope"
www.terapija.net/mjuzik.asp?ID=27213
, zadnjeg albuma s Hardy Foxom iz 2017. godine kao referenca na ne tako daleku prošlost.
Sam album ima 7 naslova koji su praktički slijepljeni komadi s različitim stavcima prateći radnju filma, pa se može koliko-toliko bez odgledane ekranizacije razaznati mračna i neurotična fabula puna čudnovate dinamike i neočekivanih prevrata. Svaki naslov ima po nekoliko dionica (od dvije do njih pet) u relativno kraćim obrascima do maksimalno 7 i pol minuta, a sve su to fragmenti u kojima ne treba očekivati neku uobičajenu The Residents konfiguraciju. Kao prvo, nema gitare, sva glazba je elektronska s tek rijetkim analognim izletima (poput sitnih upada bubnjeva, većinom elektronskih i konkretnih efekata ex/interijera, duhača, starih industrial snimaka…), kompozicije su hermetički kompresirane u teško prohodan teatralni dekor, dakako s obzirom da namjenski prate kadrove u cinematic maniru koji unatoč svemu nije striktno paralelan s filmom. A osim toga, kako su slijepljene od tih različitih izvornika, nema koherentnosti, nema melodije i nema čvrstog zajedničkog transparenta, ono, reklo bi se da je nabacana koještarija poput kolaža bez plana i voznog reda što ne odgovara stvarnim činjenicama.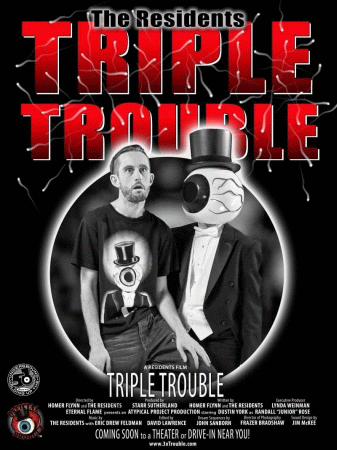 S druge pak strane, u suštini, ovo je zvrzlano kompleksan poduhvat, u određenu ruku progressive djelo sa striktno zacrtanim programom nalik na simfoniju s elementima radio-drame u kojoj je raznoliko nakalemljena instrumentalizacija vodeći faktor. Ako bi se tražila kakva-takva kompozicija što ima neke standardne elemente, to može biti četvrta po redu "
Finding my father
" s jezovito-sablasnim ambijentalnim drone/ dark-wave uvodnikom i jedinim pjevanjem originalnog The Residents vokaliste Randyja iz spomenute, stare teme "Fire fall". Također, ovdje nema niti nekih plesnih ritmova, na njih se sporadično nailazi tek u ponekim intervalima najdulje kompozicije, ekscentrične spoken-word "
A phantom philosophy
" (stavak "
Randy's ghost
"), te tu i tamo u vrlo kratkim pasažima, tako da je ovih četrdesetak minuta još jedan atipičan izdanak što prkosi nestabilnim i nepredvidljivim konvencijama misterioznih Stanovnika. To jest, da nema one pjevane Randyjeve dionice, po malo čemu bi se dao uočiti njihov zvukopis i stilizacija. Istina, pravi fanovi ih mogu prepoznati u tragovima jer danas ima već podosta njihovog nasljeđa u novijim izvođačima i odavno više nisu zvučna nepoznanica underground scene.
Naslovi:
1.Lost inside a soul
- Confession
- Walking in the woods
- Under the sink
- Sister Juanita
- Under the sink again
2.Walking in circles
- Killing time
- Walking in circles
- White fungus
- Trees are like life
- Importance of evergreen
3.Let caution be your cry
- In the basement
- Malfunction
- Sidewalk drawings
- Suzi's theme
4.Finding my father
- The footlocker
- Fire fall
5.A phantom philosophy
- Mom's attic
- Randy's ghost
- Junior dreams of eyeballs
- Mold is a fungus
- Afraid to go out
6.Empty as an elephant's graveyard
- News bulletin
- Elephant's graveyard
- Bubbles in golden gate park
- Bookcase out of control
7.Fungus is forever
- The fungus farm
- THEY'RE HERE!
- Whatever happened to Vilness Fats
- Willie's last word
ocjena albuma [1-10]: 6

horvi // 28/12/2022